Today we introduce you to our new product: Bit2Me Card, a Mastercard debit card that allows you to pay whatever you want with the cryptocurrencies you have in your Bit2Me wallets.
Bit2Me Card is a step forward in our vision of giving you the greatest financial freedom, as it allows you to pay instantly with Bitcoin and other cryptocurrencies in more than 90 million establishments worldwide, and get up to 9% cash back in crypto for your purchases, the highest in the market.
Bit2Me Card is a state-of-the-art card that you can have, both in physical and digital format, as you can create a virtual version of the card on the Bit2Me app.
The physical version of Bit2Me Card has all the advantages you want in a card, such as contactless payments using NFC technology, as well as an exclusive design authorized by Mastercard and printed with high-quality inks that guarantee it will always look good, no matter how much you use it.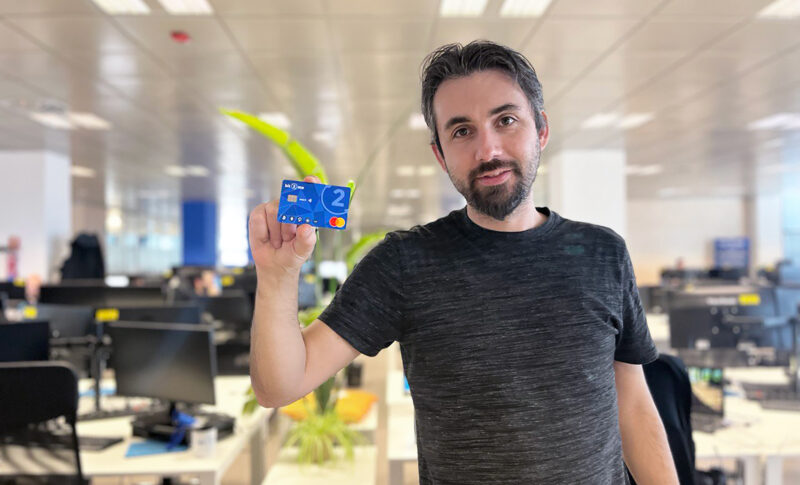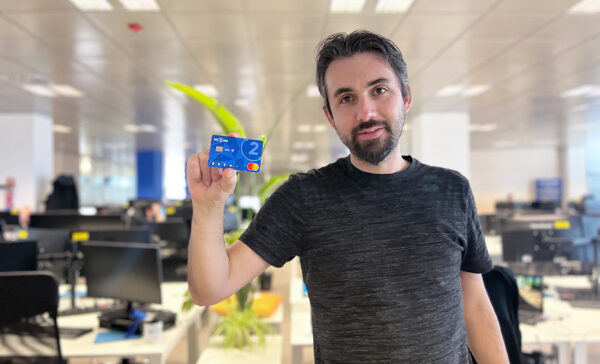 Is It Magic? No, It's Bit2Me Card
Bit2Me Card connects as if by magic and in real time to your Bit2Me Wallet, so you can use your Bitcoin and other cryptocurrencies to make instant payments in any establishment that accepts Mastercard.
This way you no longer have to sell your cryptocurrencies manually, risking overselling. With Bit2Me Card, you can use your holdings to pay for whatever you need, whenever you want, just as you would with your regular debit card.
And that's not all! You can use Bit2Me Card for your online payments and to withdraw cash from ATMs without having to make a single swap. And since you can switch wallets at any time at no cost, you can always choose which cryptocurrency you want to spend.
And best of all? You'll always enjoy the best conversion rates when converting to foreign currencies. How cool is that?
All the Features You're Looking For in a Card
Get up to 9% cash back

No commissions or maintenance fees.

 

It's an official Mastercard debit card.

 

Pay with your cryptocurrencies.

 

You can do so at more than 90 million establishments worldwide.

 

Greater freedom, as you won't have to work with banks if you don't want to.

 

Create a virtual card in a second.

 

Create virtual cards for online use only.

 

NFC technology for contactless payments.

 

Pay with complete peace of mind thanks to 3DS, 2FA, and cold wallet security systems.

 

Withdraw cash at millions of ATMs.

 

Lock or deactivate your card immediately, whenever you want.

 

Choose which cryptocurrency you want to pay with: switch anytime.

 

Always have your transaction history at hand.

 

24/7 support team.

 

Real-time email and web notifications.
When Will It Be Available?
Bit2Me Card will be made available to Bit2Me users throughout the month of January. Priority will be given to the highest Tier, i.e. users with the most B2M (Bit2Me's utility token) in their Bit2Me wallet.
Once you have your Bit2Me Card, remember to use the hashtag #YesWeUseCrypto on your social media, along with a picture of your brand-new card, to share with us and everyone that you're one of us and that you also choose to pay with cryptocurrencies.
Enjoy the freedom of paying in more than 90 million establishments worldwide with your Bit2Me Card, and stay tuned because soon we'll have more news, don't miss them!