As you know, our utility token, B2M, has turned one year old. We want to celebrate it with you, and for this, we have prepared an infographic in which we review point by point the events that have led us to this moment.
We want to convey the history of tokens in Spain in a fun and easy way. We also want to compare and contrast the differences between utility tokens and security tokens, an essential concept to understand and be very clear about.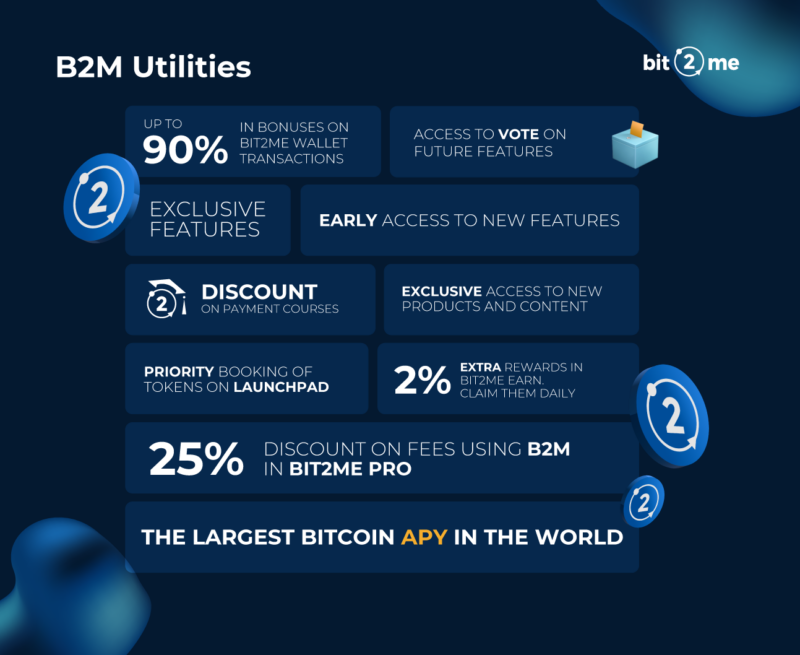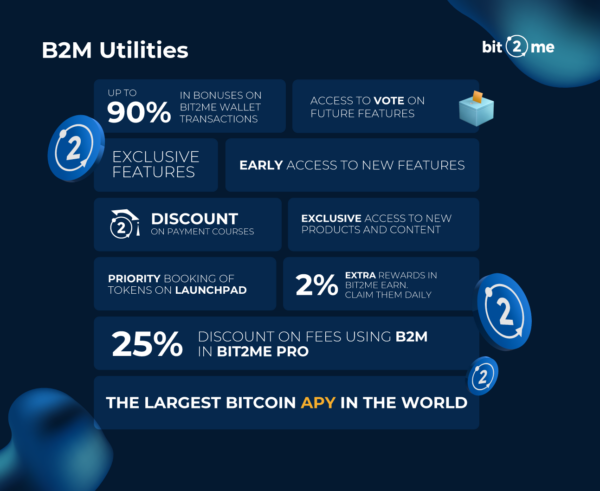 In this infographic, you will find a summary of how to launch a successful ICO and the different regulations to take into account when doing so.
And last but not least, a brief review of how the B2M utility token ICO went and how we experienced it from the inside.
"After seven years of hard work, the launch of B2M was a huge step for Bit2Me." The token has allowed our customers to become a community, providing them with special features and advantages so that they can actively help to constantly improve our platform thanks to the incentives generated by holding B2M tokens. Proof of this is the tremendous evolution that Bit2Me has had in the last 12 months. And this is just the beginning", says Leif Ferreira, CEO of Bit2Me.
A Long Way for B2M
In the infographic, we will also look back at everything that has happened since we launched our token in November 2021. First, users can now find our token on Uniswap, MEXC, Bitfinex, Bittrex, and PancakeSwap, thanks to the implementation of Binance's smart chain.
This year we have worked hard and reached important agreements with key players in the crypto market, such as Unstoppable Domains, Toncoin, Huobi Ventures, Axie Infinity, and DFG.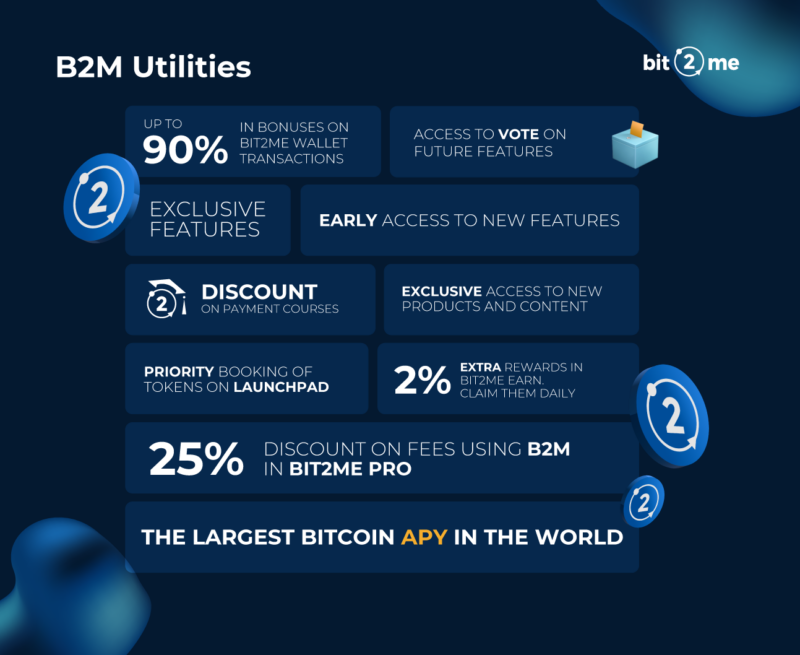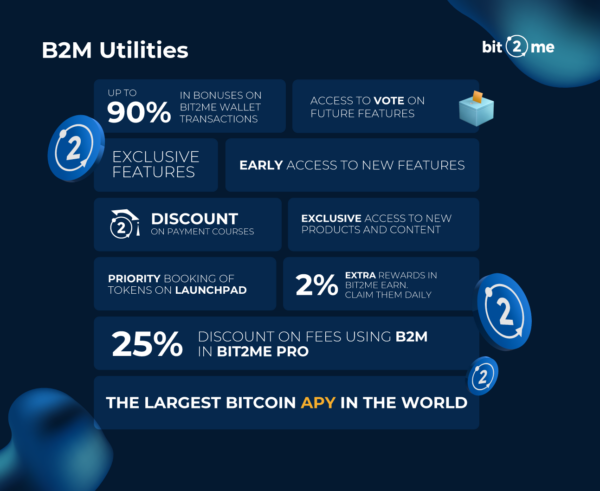 We have also collaborated with Amazon Web Services, MetaSoccer, Valhalla Capital, Icon Foundation, and Inveready, to name a few.
On its first anniversary, B2M celebrates that more than 80,000 holders are already enjoying its different advantages, such as discounted trading fees on Bit2Me Pro, bonuses of up to 90% on Bit2Me Wallet, or early access to new features.
This first year is just the beginning for B2M and we at Bit2Me are committed to continue growing alongside you.
We want B2M to be the gateway to the Bit2Me ecosystem, becoming a key element by implementing new services developed to favor holders and new users.
And we want B2M to keep growing by your side, always keeping our holders at the core of everything we do. At Bit2Me, we maintain our commitment to continue offering new features in all our products, such as Bit2Me Launchpad, Bit2Me Commerce, Bit2Me Wallet, Bit2Me Pro, and Earn.