At Bit2Me, the year has started full of news and new products for our B2M holders. We started 2022 with the launch of Bit2Me Earn, our new tool with which holders can get rewards without doing anything, just by staking their cryptocurrencies, and we ended the month with the launch of Bit2Me Launchpad, Bit2Me's new product to make it easier for other companies to develop their own utility token. These are the highlights of the first month of the year at Bit2Me.
B2M, a Token Gaining Momentum This January
On January 1, 2022, 326 million B2M were released into the crypto ecosystem, and the results didn't take long to arrive. In January, B2M had a traded volume on exchanges of $34.6 million, up from $21.6 million in December. In terms of B2M traded volume, growth went from 217.3 million B2M in December to 692.9 million B2M in January.
B2M holders continued to grow throughout January, reaching 45,800 B2M holder users. In addition, our token has ranked first in Bit2Me's Top 5, followed by Bitcoin, Ethereum, Cardano, and Polkadot.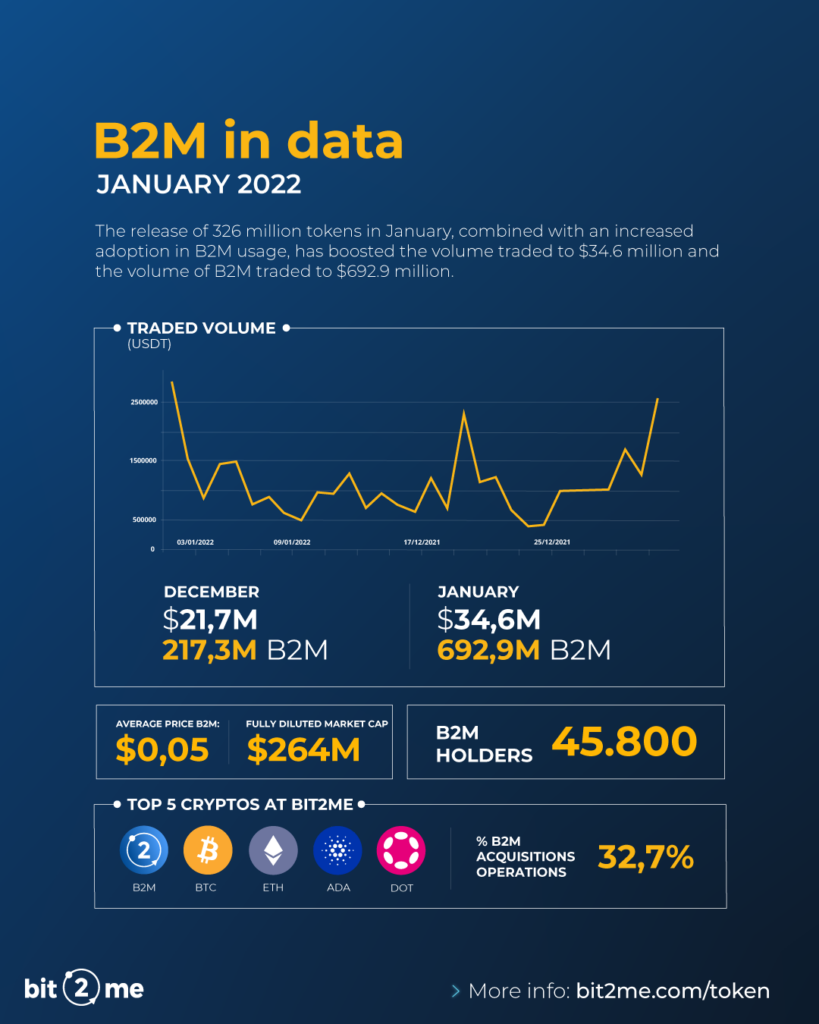 Bit2Me Earn Gains Traction in Its First Month
Launched for B2M holders on December 29 and for all other users on January 1, Bit2Me Earn is the tool that makes you earn cryptocurrencies just by holding them. This service is completely free, with absolutely no commissions, and with no strings attached: you can add or withdraw cryptocurrencies at any time. As a reward, Bit2Me Earn brings up to 20% in traditional cryptocurrencies and up to 300% annual percentage yield (APY) in B2M, our native token.
In January, 29,379 users have already decided to join Bit2Me Earn to earn rewards for their cryptos. As a result of the confidence that users have in the Bit2Me Earn staking, 97.54% of the rewards received in Bit2Me Earn are in B2M.
In total, 11 million B2M were distributed in January, with an estimated value of about $550,000. In total, there are currently more than 547 million B2M generating rewards on Bit2Me Earn. In addition, of the B2M that were released on January 1, 58.86% were added to Bit2Me Earn directly to generate rewards with them.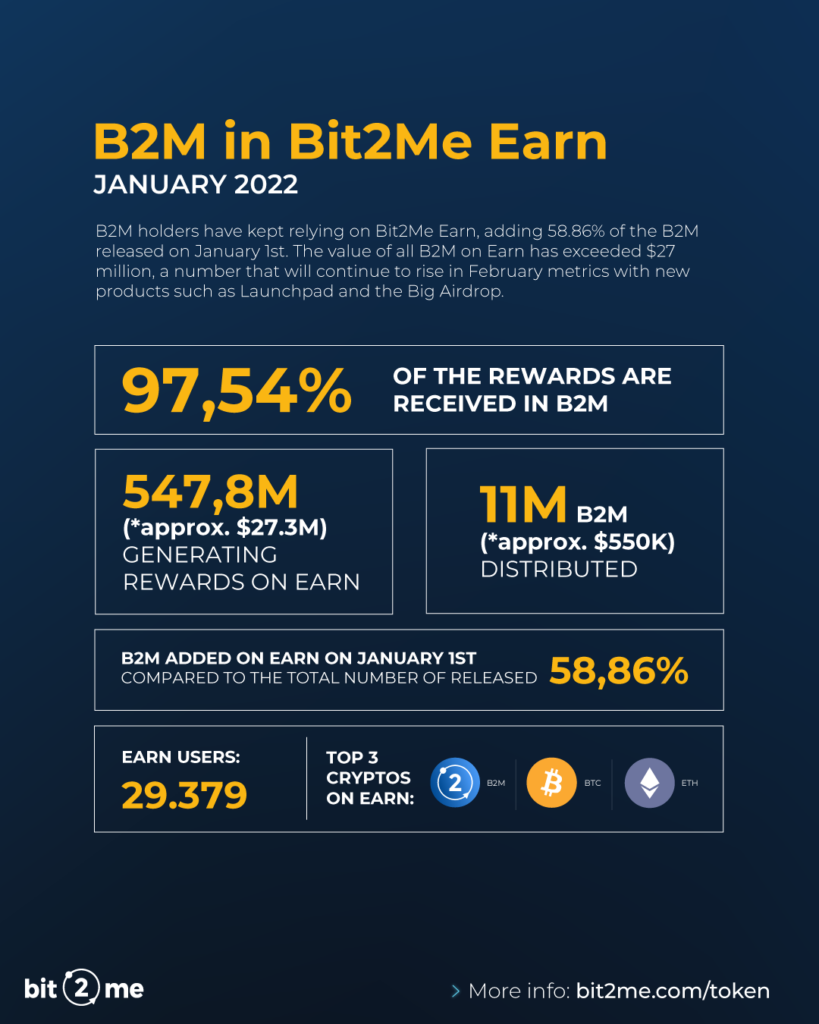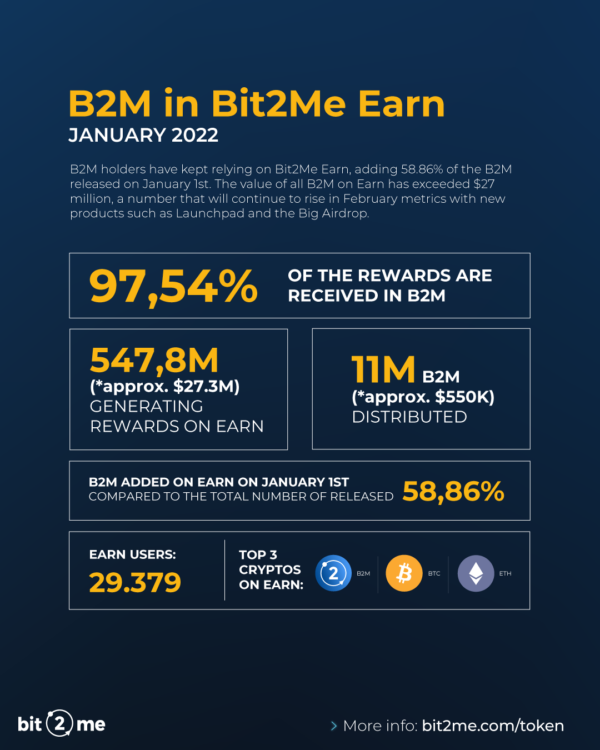 Bit2Me in the Media
Bit2Me's new products have had a great repercussion in the international media.