New Launchpad 🚀: LimeWire!
A New Project Lands on Bit2Me Launchpad! Introducing LMWR, the token of LimeWire, a content platform that reinvents the economy of content creators.
ETH Is Now Lock-Free on Bit2Me Earn!
Ethereum has implemented ETH withdrawals, so you can now take full advantage of the benefits of staking with Ethereum on Bit2Me Earn, as you not only support the development and security of the network but can also get up to 10% APY.
Generate your FREE tax report 🧑‍⚖️
Forget about excel and extracting your crypto movements one by one. With Bit2Me Tax you will be able to extract, automatically and in a single document, all your movements to attach it to your next tax return.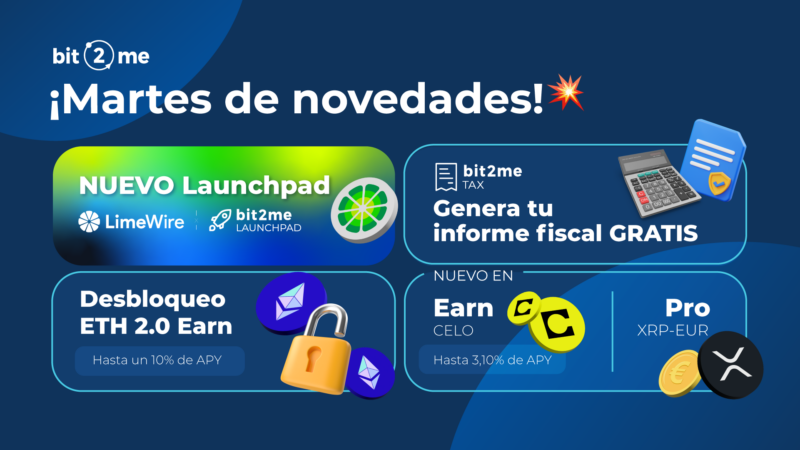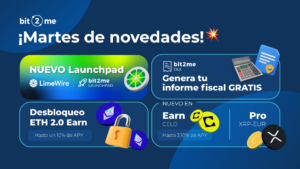 CELO Is Launching on Bit2Me Earn 🧮
Do you have CELO tokens in your Bit2Me wallet? Well, put them on Earn and enjoy up to 5.10% APY.
NEW Pair on Pro: XRP/EUR 🔁
There is a new pair coming to Bit2Me Pro. Buy and sell XRP using Euros with the XRP/EUR pair. Remember that Bit2Me Pro is only available from our web site through browsers.