In Bit2Me we do not stop in August, and that is why this emblematic summer month has been full of news that we are going to tell you about below. Read on to know the most relevant milestones that have happened in Bit2Me this August and to remember all the things that have happened in our community well into the summer. In addition, we summarize all this news so you can be aware of all the benefits you can receive for being part of our community of more than 700,000 users in over 100 countries. Let's get started…
B2M Holders can now receive the world's biggest bitcoin rewards through Bit2Me Earn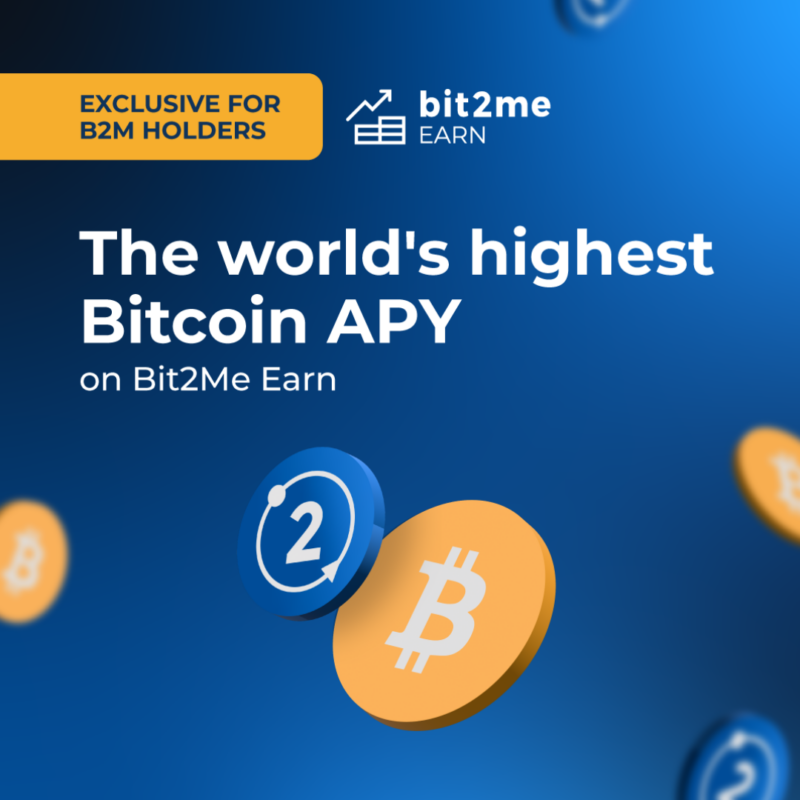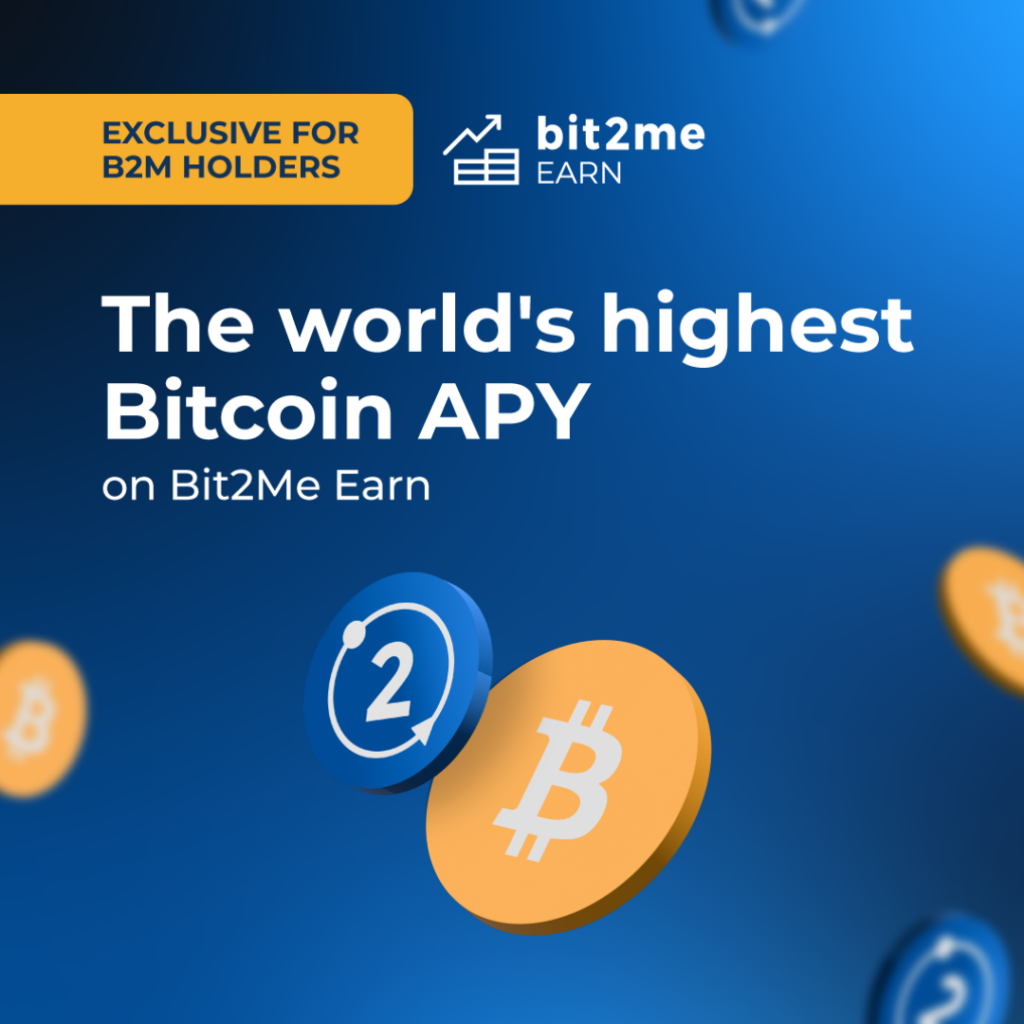 Since August 10, B2M holders can earn bitcoin as rewards for staking with B2M, Bit2Me's utility token. In addition, from Bit2Me we present the highest APY (Annual Percentage Yield) of bitcoin in the world with this new functionality, which is available through Bit2Me Earn, a service that allows Bit2Me users to get rewards with cryptos for holding them in a wallet.
New cryptos listed in the Wallet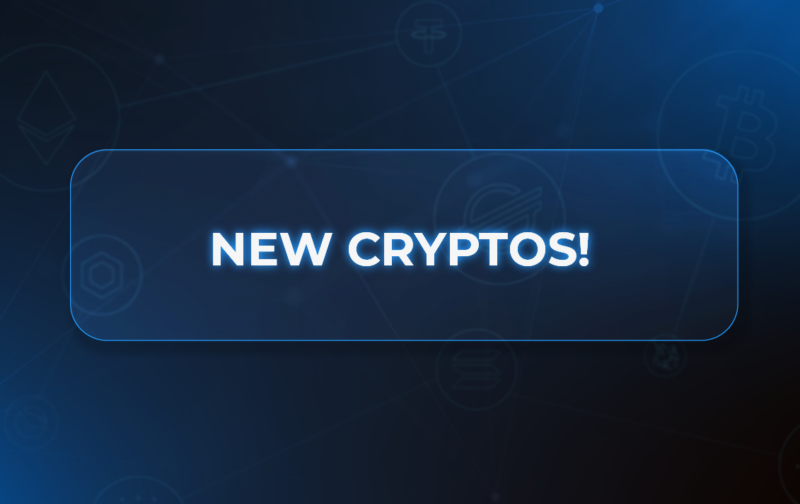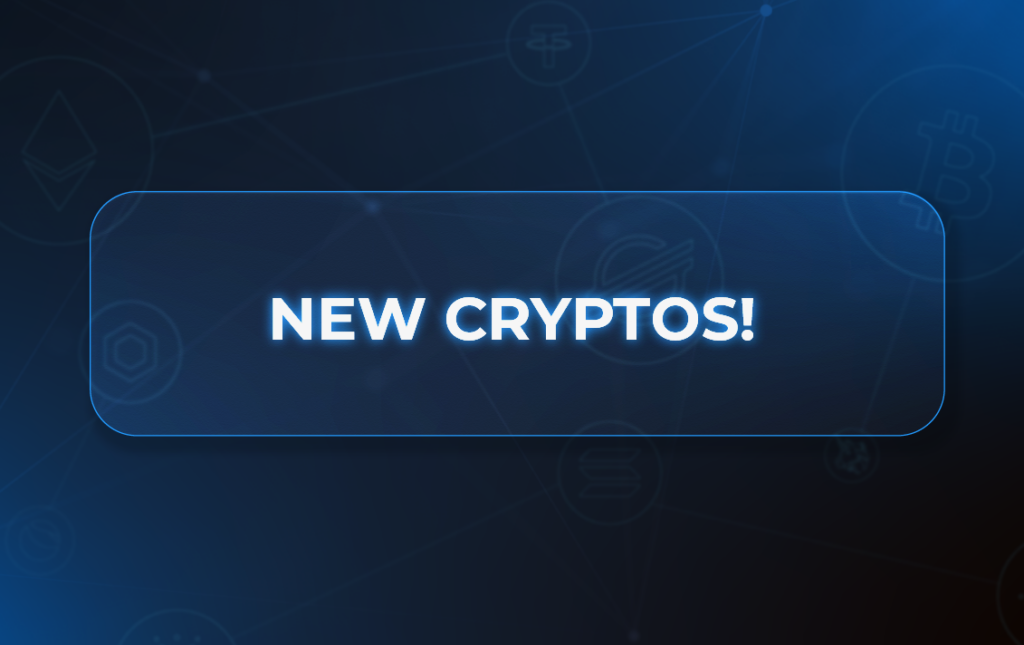 Similarly, this month we have listed in the Wallet some coins highly demanded by our community. These are 13 new cryptocurrencies that together with the ones already available in Wallet add up to 157 different cryptos. The coins listed in the Bit2Me Wallet this August are Optimism (OP), Amp (AMP), Chain (XCN), DeFi Chain (DFI), Helium (HNT), Maker (MKR), Theta Fuel (TFUEL), TrueUSD (TUSD), VeChain (VET), 0x (ZRX), Wrapped Bitcoin (WBTC), Apenft (NFT) and Swerve (SWRV). You can expand the information regarding this development by reviewing the following Bit2Me blog post. In addition, we also list Klever (KLV), JST, LOOKS, NEO, YFII, AMPL, TRB, ONE, GALA and MASK.
New partnership with unstopabble domains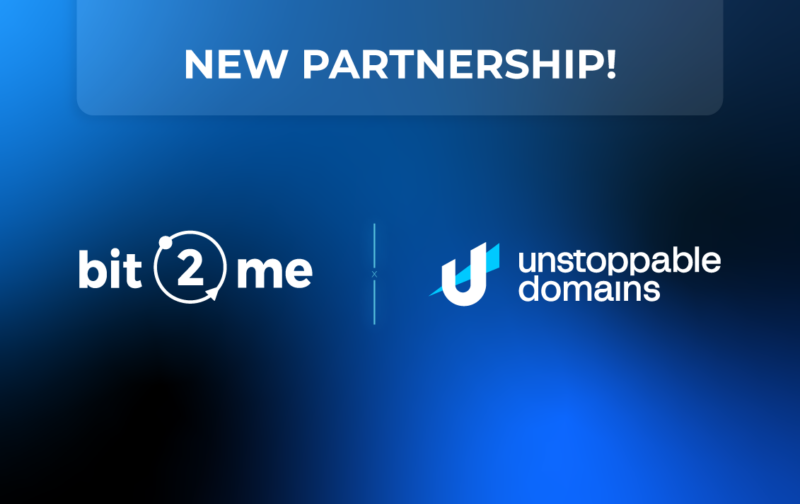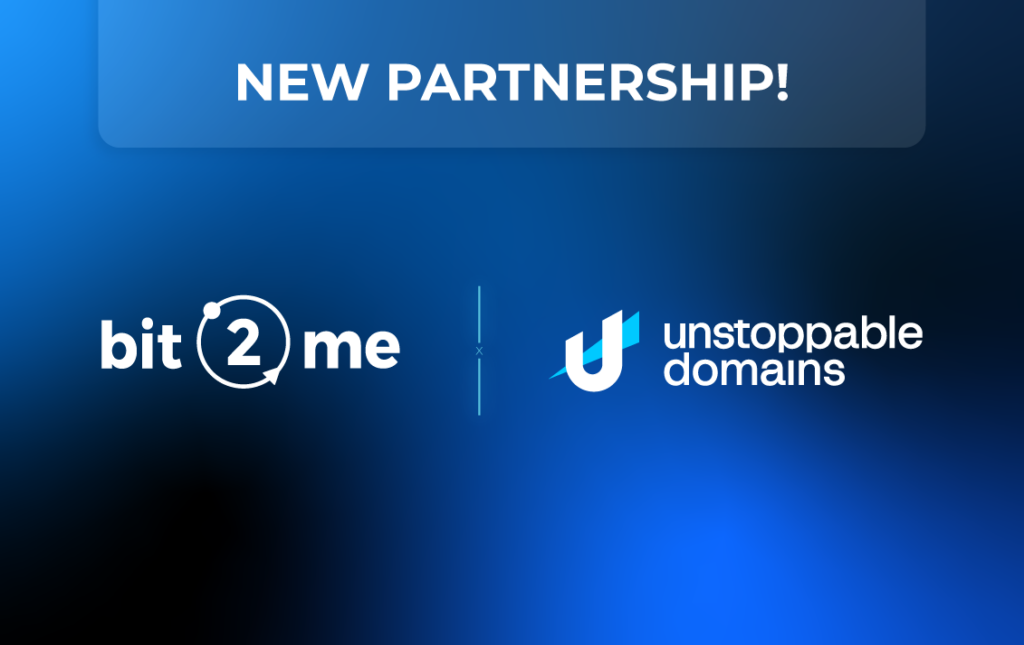 This month we also closed the partnership with Unstopabble Domains, a very interesting alliance to continue advancing in the crypto sector and offering new alternatives to Bit2Me users. Complete information about this new alliance here.
Bit2Me integrates Polygon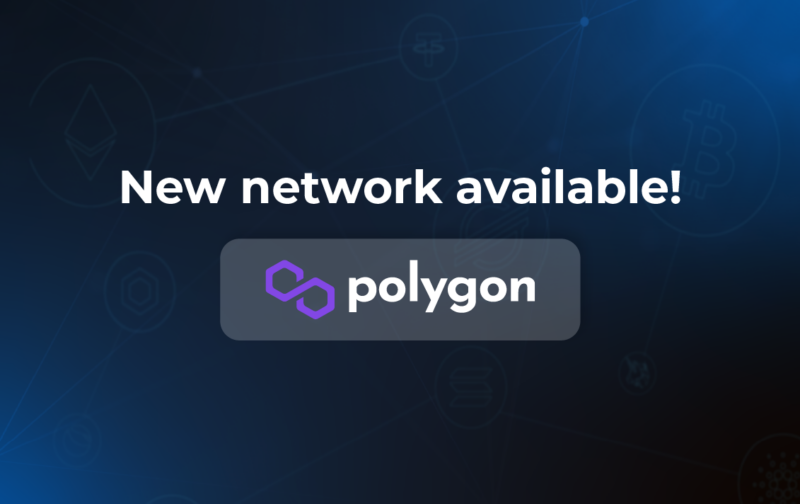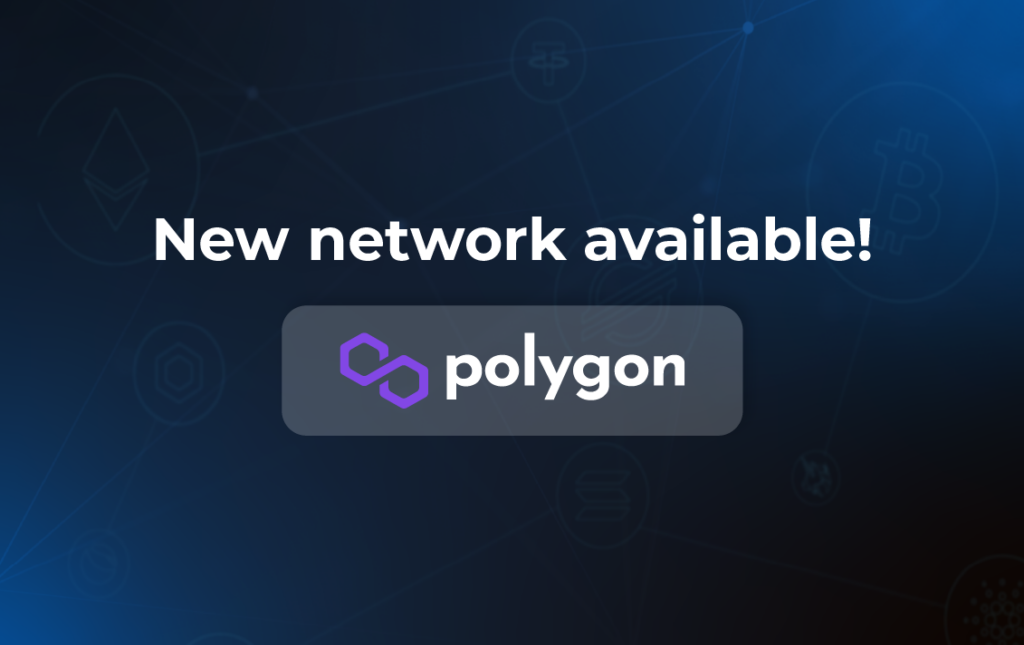 Another new feature of August comes from Polygon. This month we also launched the integration of the Polygon blockchain for the Bit2Me Wallet, a scalability solution for Ethereum that arrives to bring new advantages to our users. Since this month Bit2Me users have enabled deposits and withdrawals on the web version through the Polygon network for AAVE, DAI, BLOK, LINK, MATIC, SUSHI, USDC, USDT, ETH (wETH) and B2M. For more information, please click on the following link.
What's new in Academy: new guide to the metaverse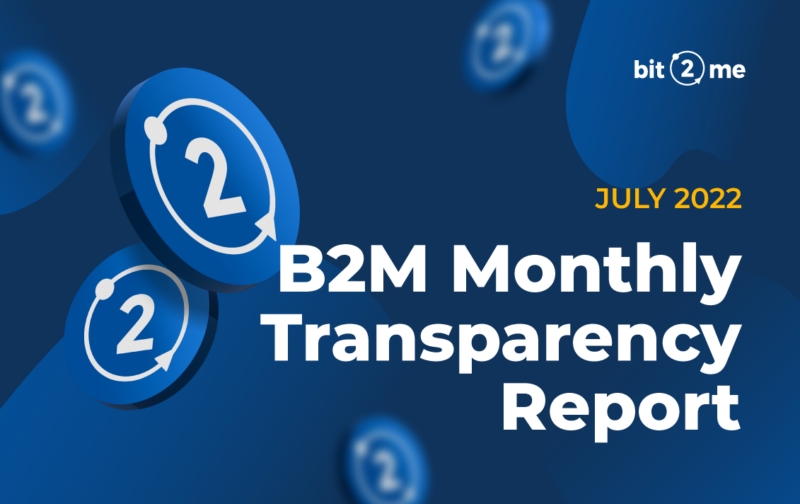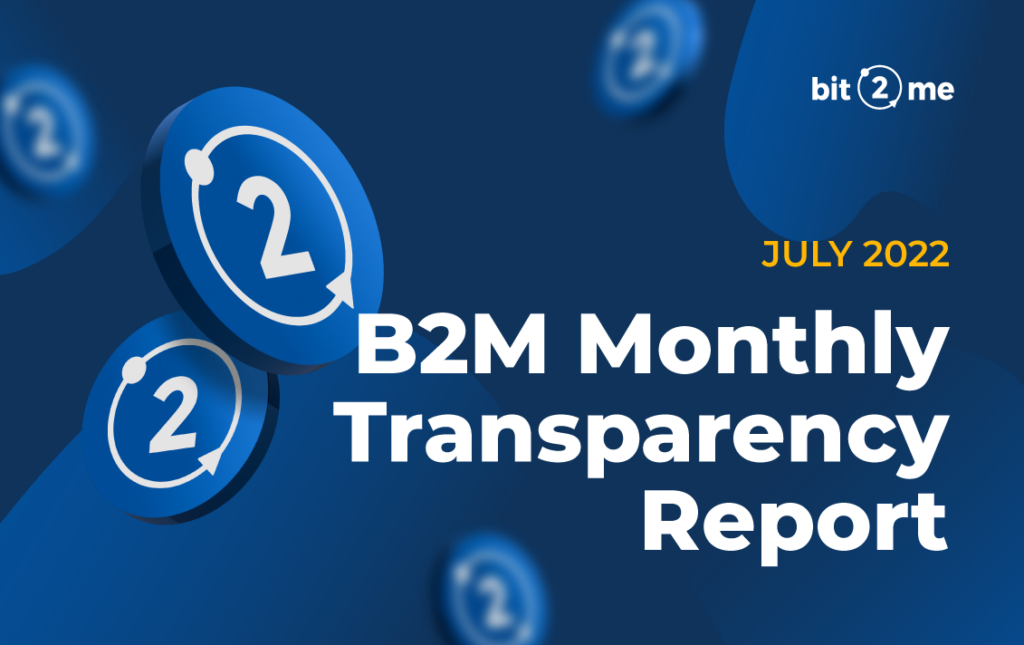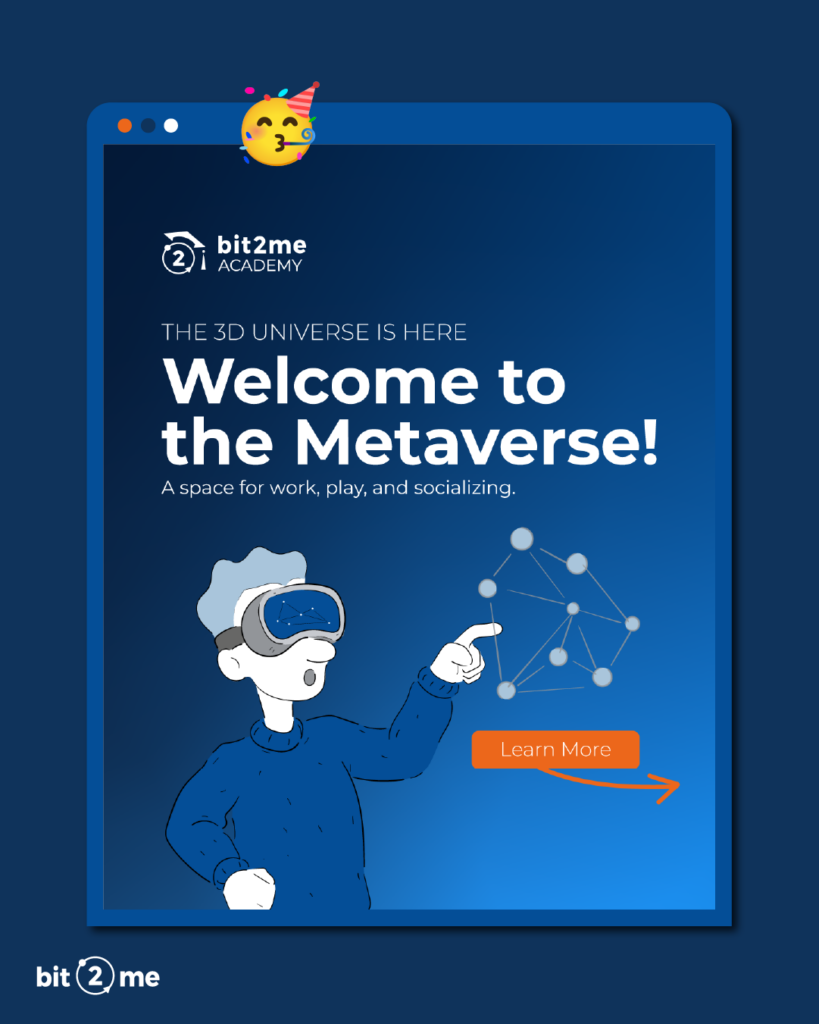 From the hand of Academy also came new news to Bit2Me this August. Specifically, we have launched the "Metaverse" guide, a very complete guide so that all users can take advantage of its benefits in virtual finance and day-to-day life.
New Space Base
In August we also launched the new system of Tiers or "Space Base" levels. This system is specially designed to complement the usefulness of B2M when it comes to obtaining new benefits.
More Academy News: Tokenomics Course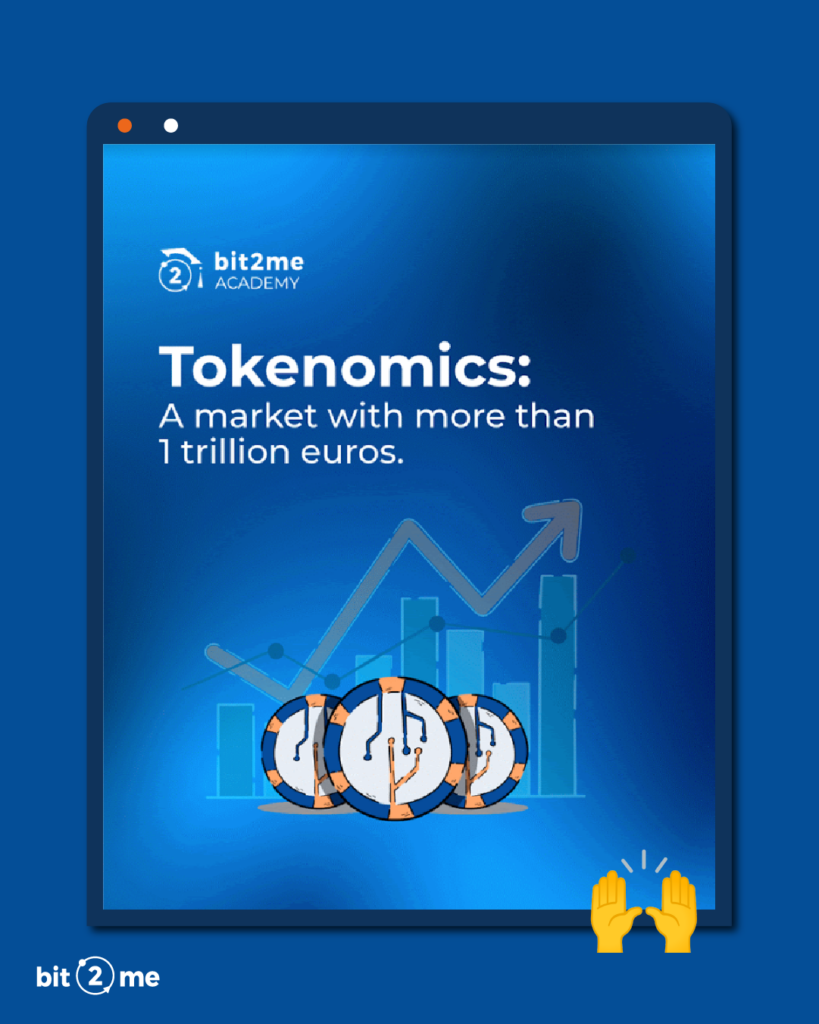 From Bit2Me Academy we continue offering the most updated training with the new Tokenomics course. This is a free and certified training with which you can learn how to analyze the potential of your tokens before choosing between different projects. You can access the course at the following link.
Introducing new trading pairs in Bit2Me Pro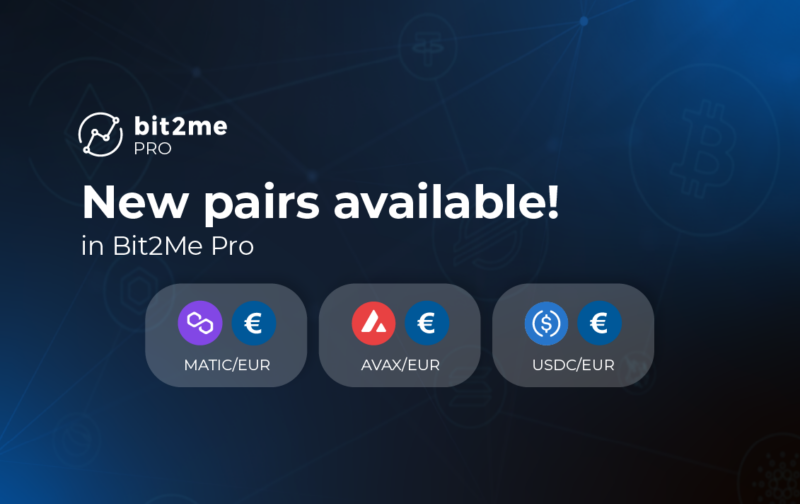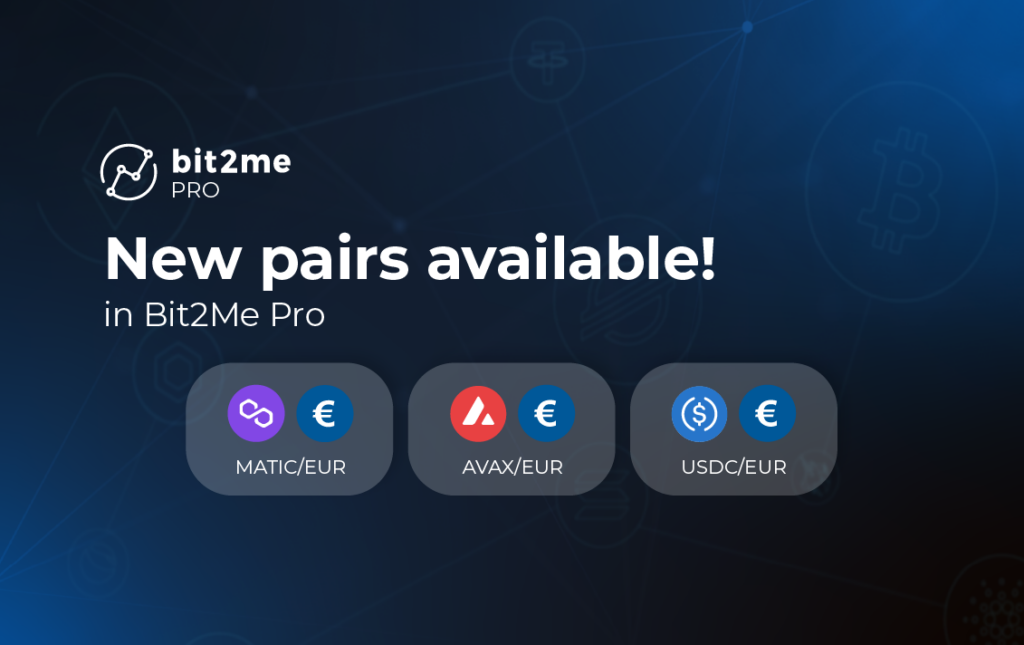 This month we have added three new trading pairs in Bit2Me Pro. With these three new pairs we have a total of 13 different cryptocurrency pairs available in Bit2Me Pro. The three new pairs we have added this August are MATIC/EUR, AVAX/EUR and USDC/EUR. Read all the details here. In addition, we have also activated Dark Mode, a new visual enhancement for trading in Bit2Me Pro.
The new Web3MBA, a decentralized online master based on Web3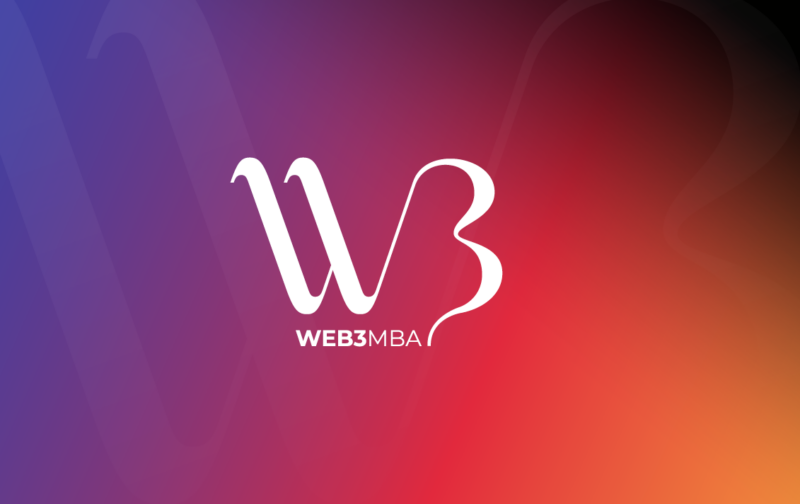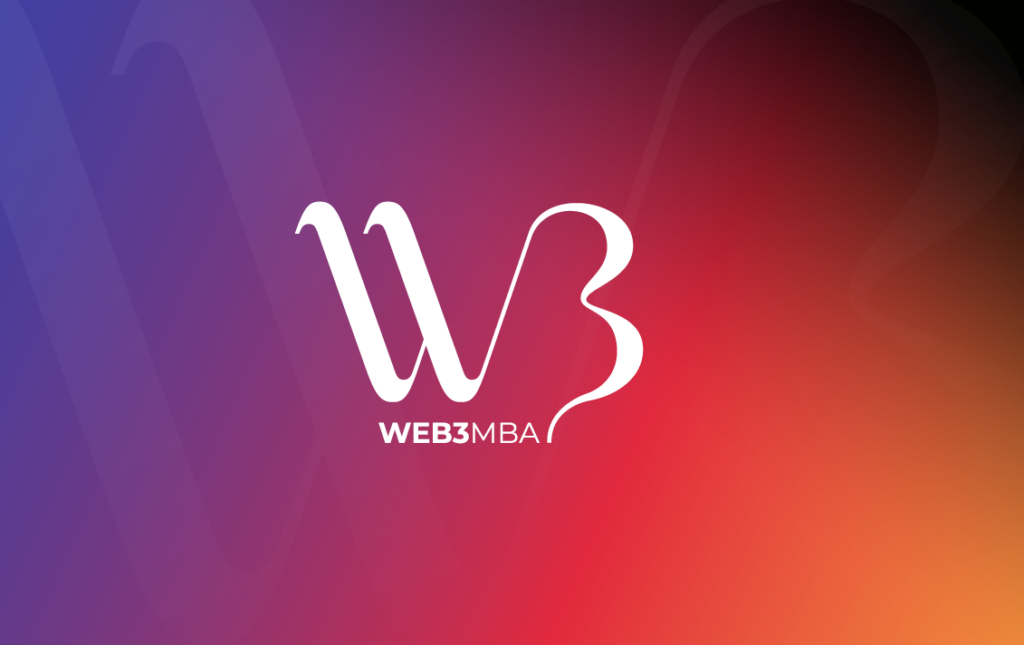 Finally, from Bit2Me we also announced this August the launch of the new Web3MBA, a fully decentralized and tokenized online master based on Web3. Complete the information in this blog post.
With this we conclude the news of the month of August and we start with force a month of September that comes loaded with surprises and new opportunities.