With the end of the first four months of the year, we carried out the first analysis of the B2M activity, our native token, during these four months. 180 days in which we have reached important agreements with market players such as Huobi Ventures, Axie Infinity or DFG, and where we have also made our first approach to the metaverse with the B2M hunt in OVR. However, all this has only just begun. 2022 will bring numerous news that will have B2M as the main protagonist and backbone of a unique strategy to give our token a spectacular utility. We review what these four months have yielded in numerical terms.
B2M in figures
The total volume traded during the first four months of 2022 maintains an upward trend month on month, reaching a total of $162.8M and with a B2M traded volume of $4,199.3M. The evolution of holders continues to increase organically, with a total of 76,831 of which 51,356 belong to in-app users and 25,475 belong to DeFi users.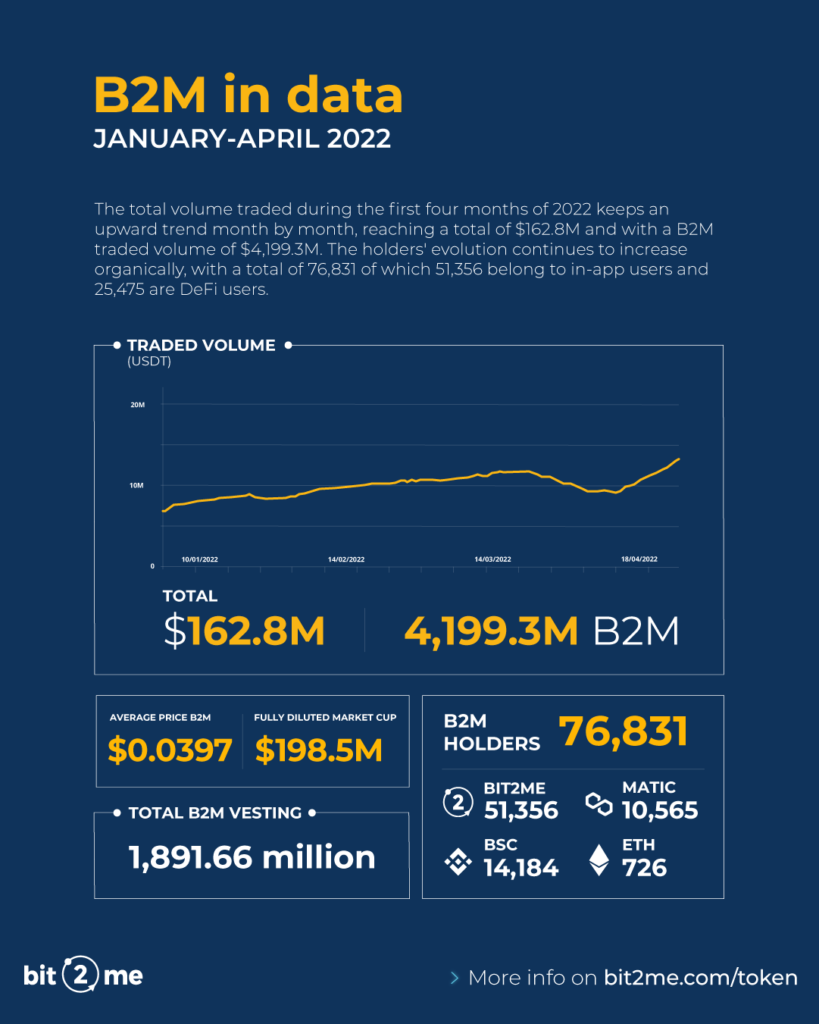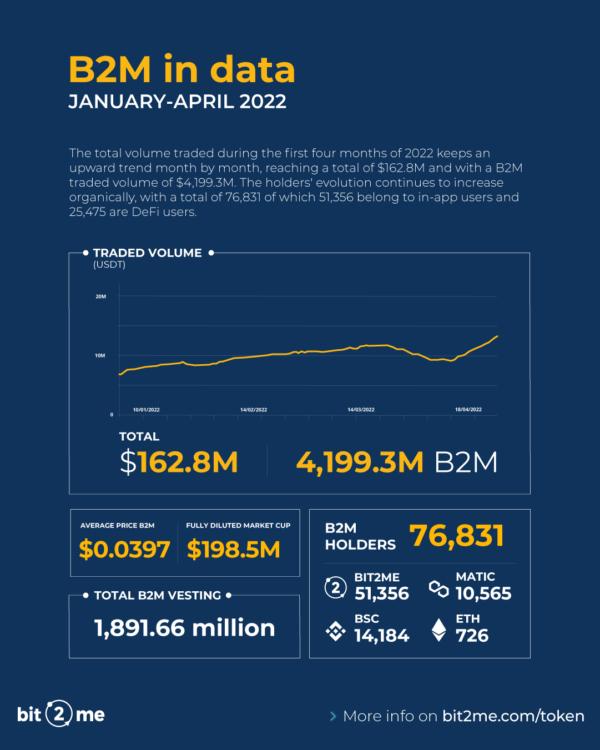 Bit2Me Earn
Bit2Me Earn is a service that offers rewards of up to 20% in the form of cryptocurrencies to holders of other cryptocurrencies for transferring and storing them in their Bit2Me account, with no commissions. This is a free service that offers complete freedom to withdraw or add your deposits at any time.
Since the beginning of the year, the number of users using Bit2Me Earn has increased to 36,295. Moreover, of all of them, 93.39% choose to receive their rewards in B2M, reaching a total of 1.07B B2M ($26.82M approx.) generating rewards and 53.4M B2M ($1.36M approx.) distributed in the form of rewards. It is worth noting that of the total tokens released in 2022 (1891.66M), an average of 66.64% have been added to Earn.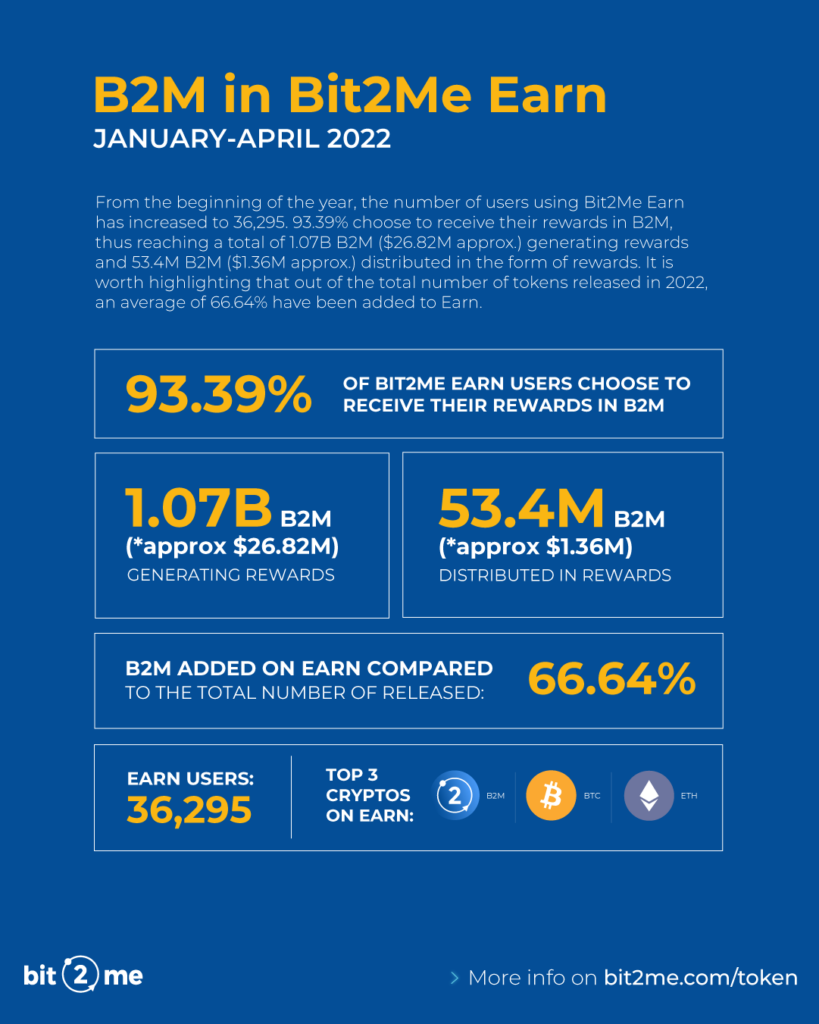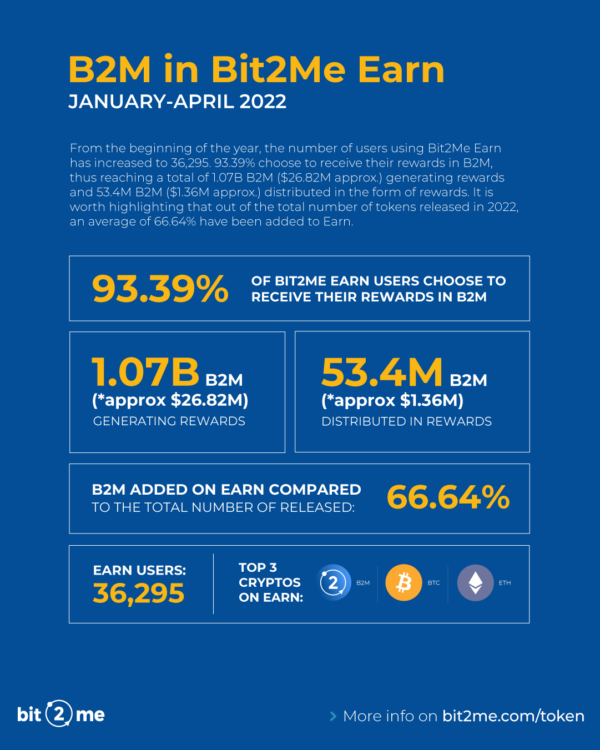 *Check the whole document here
A new path for B2M on Monday, May 9
This coming May 9th we have a very special event with the whole community of token holders and future B2M users. Starting at 19h (UTC+2), we will be live in a Q&A, where we will give you the details about the new B2M roadmap, the advantages and new implementations that are coming soon.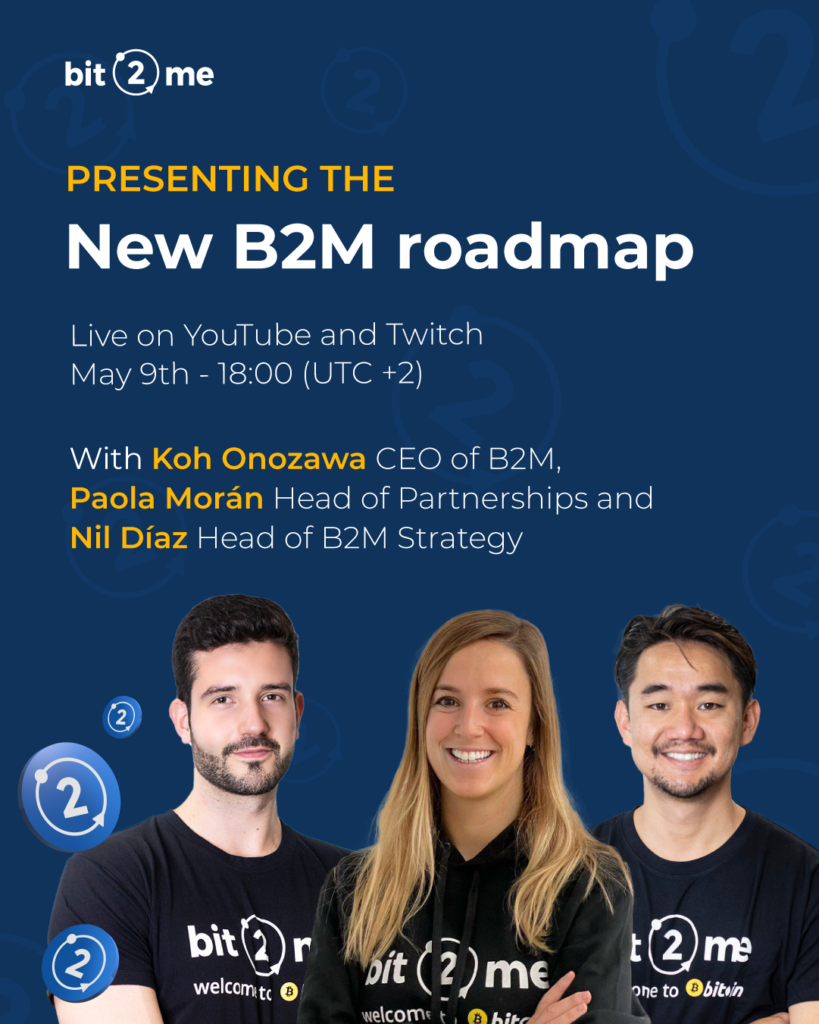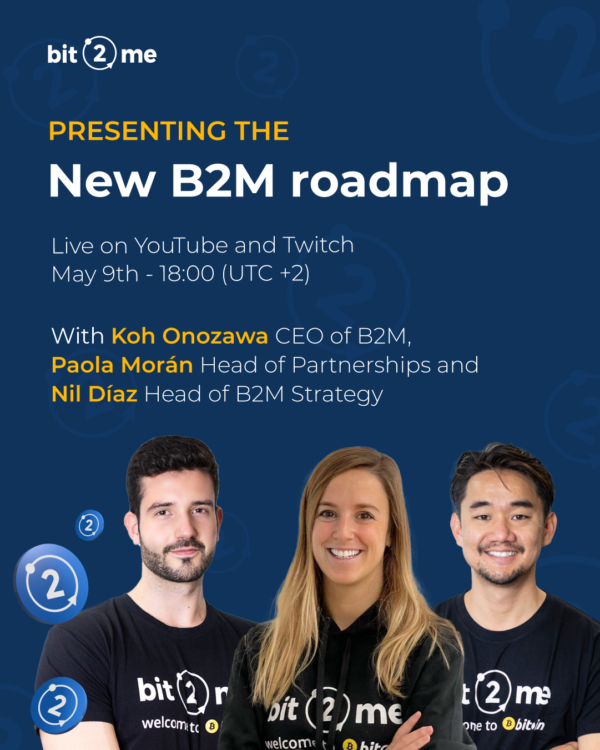 Bit2Me in the Media