At Bit2Me, we have a clear goal—to become a crypto benchmark worldwide and, at the same time, to make Spain one of the strongest countries in the cryptocurrency sector, both in terms of knowledge and usability.
To this end, we have launched Bit2Me's CryptoTour of knowledge, seeking to bring the crypto and blockchain world closer to all sectors of society, from citizens to public and private institutions, including companies and organizations, as well as continuing to give more visibility to our brand and services and creating new alliances by participating in the most relevant and innovative events of the crypto scene.
We are very clear that to trust and learn how to use this type of technology efficiently and safely and take advantage of its full potential, it is essential to have the possibility of accessing quality training, and we work every day to offer it, thus bringing the crypto world closer to an increasingly larger part of society.
With the CryptoTour, we will be present in different events and Spanish cities, working every day to bring this technology that is already a reality to more and more people through innovation. Below you can check the updated different stops of our CryptoTour of knowledge and all the events in which we will be present with effort, but also always with a lot of gratitude for having the opportunity to help spread the crypto revolution worldwide.
Consensus in Austin, Texas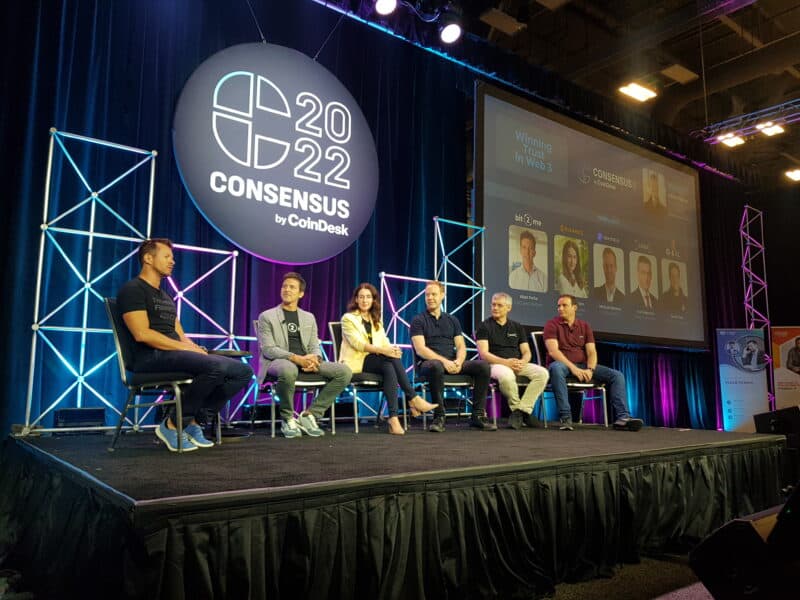 Bit2Me has also been present at the most important crypto and blockchain event of the year: Consensus. Bit2Me's CryptoTour has landed in Austin, Texas, with Abel Peña (CSO), Pablo Casadio (CFO), Paola Morán (Head of partnerships) and Úrsula Vidal (PR & Media).
Our amazing team brought Bit2Me's philosophy to the "Winning Trust in Web3" panel, in which Abel Peña outlined the importance of crypto education, the need for global regulation of cryptocurrencies, and the predominant role that security should play for cryptocurrency exchange and custody companies.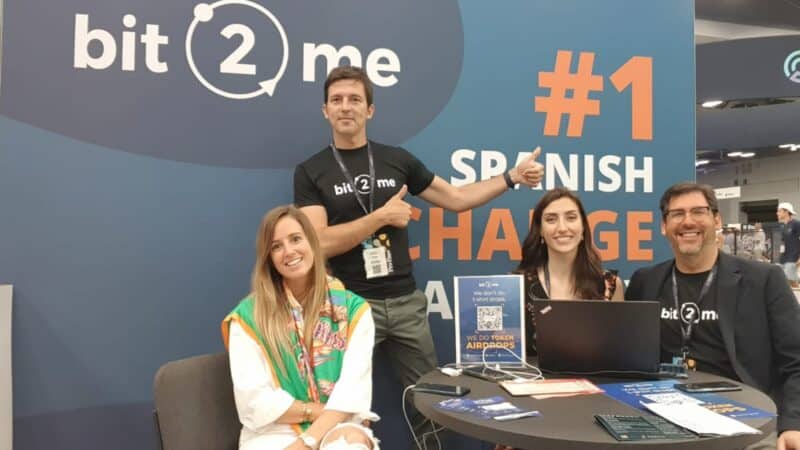 In addition, Bit2Me also had its own space at the event, in which our team was able to explain firsthand our project and vision as a company and our way of understanding that education and outreach are essential to operate in the crypto world.
South Summit in Madrid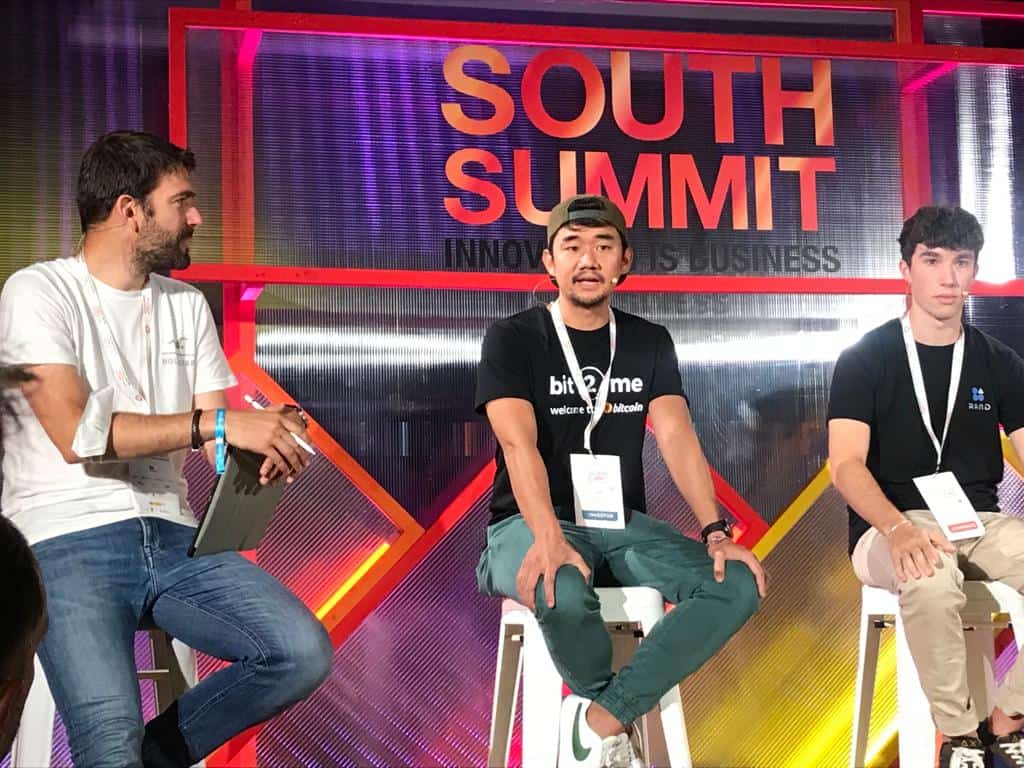 The next stop of the CryptoTour took place on Thursday, June 9, at the South Summit Madrid.
Bit2Me participated in the leading event in innovation and entrepreneurship in Spain, held this 2022 from June 8 to 10 at La Nave in Madrid.
In this event, Bit2Me representatives continued working on bringing the knowledge of the crypto sector closer to the whole society, following their challenge to turn Spain into a global benchmark for crypto and blockchain technology, taking into account the importance of involving companies, society, and universities in this process.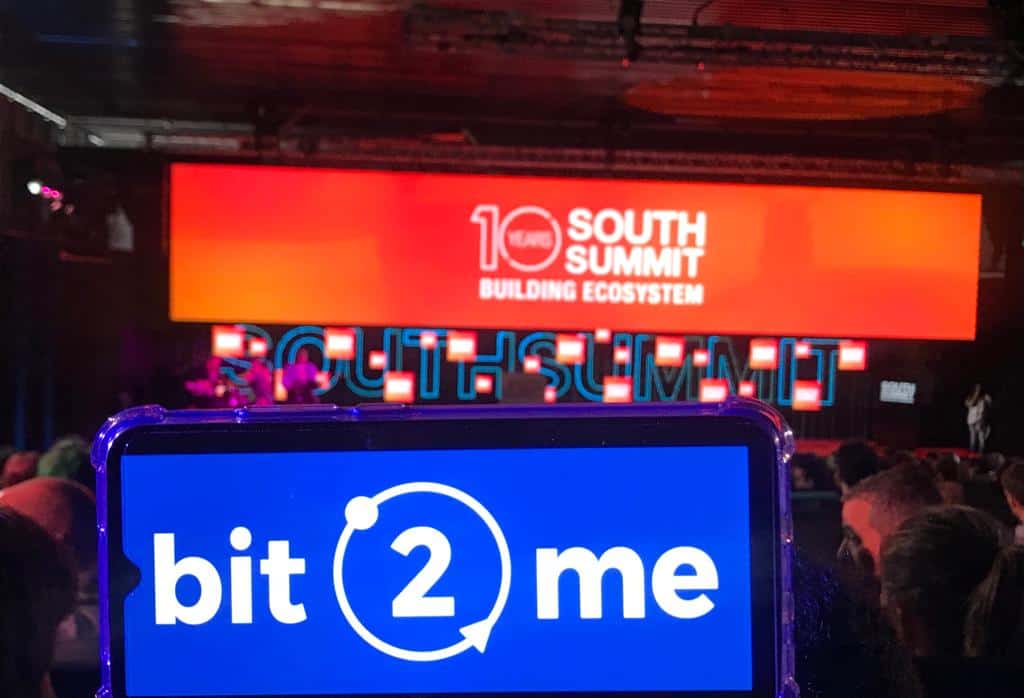 Koh Onozawa, managing director of Bit2Me, attended the event and participated in two panels on tokenization and cryptocurrencies, "Crypto, NFTs and the Future of Payments" and "Decoding tokenization", in which he highlighted the importance of introducing cryptocurrencies, token economy, and NFTs in an event as relevant as the South Summit.
Itnig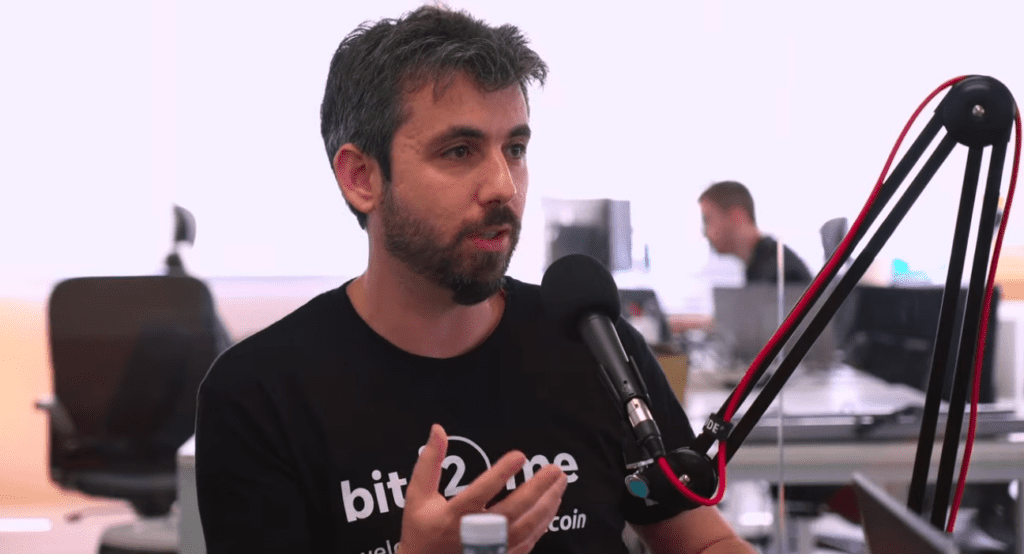 Bit2Me also appeared this week in the Itnig Weekly Podcast (also available on YouTube). Itnig is a startup ecosystem with a coworking space, an investment fund, and many events for entrepreneurs. With its podcast, users can learn the best stories about startups and entrepreneurs on their way to success each week. On this occasion, Leif Ferreira, CEO of Bit2Me, had the opportunity to continue spreading the knowledge and visibility of the crypto sector through this excellent platform in the podcast broadcast on June 6.
In the podcast, Leif Ferreira took the opportunity to explain to the audience relevant data about blockchain and the crypto economy based on practical examples such as Bit2Me's ICO, B2M token, or equity round with Inveready. We also continued to fulfill our mission to turn this country into a global crypto benchmark with a company at the forefront of the sector by extending crypto knowledge to all sectors, as Leif pointed out when explaining that Bit2Me is the first exchange recognized by the Bank of Spain.
Tecnomadfest in Tenerife
On Sunday, June 5, Bit2Me participated in the Tecnomadfest in Tenerife, Canary Islands. At the event, we shared knowledge about crypto and blockchain with digital innovators, following our goal of making Spain a global crypto benchmark.
On this occasion, we were represented at the Tenerife Digital Nomad Fest by Jose Luis Caceres, CMO, and Javier Pastor, CCM Institutional Relations. At the event, they discussed the future of cryptocurrencies and why more and more companies are adapting Bitcoin technology.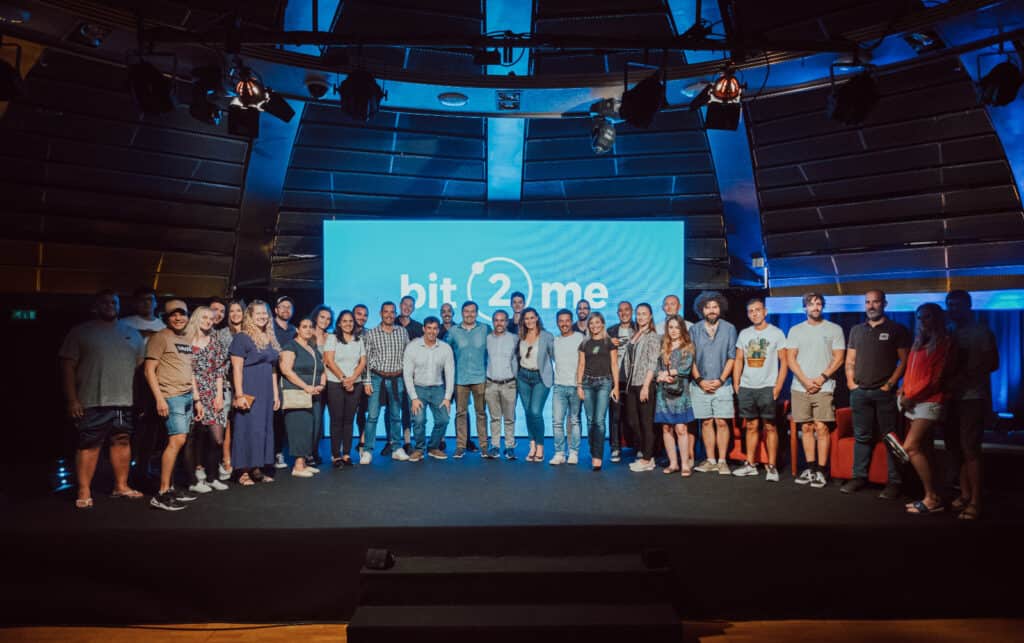 It is worth noting that Bit2Me's mission to make Spain a global crypto benchmark is catching the attention of large institutions and society in general. At the event, Javier Pastor gave a presentation on "Crypto payments for companies and remote workers" and later, together with Jose Luis Cáceres, on "Investing in remote talent".
Bit2Me and Inveready's Web3Hub in Barcelona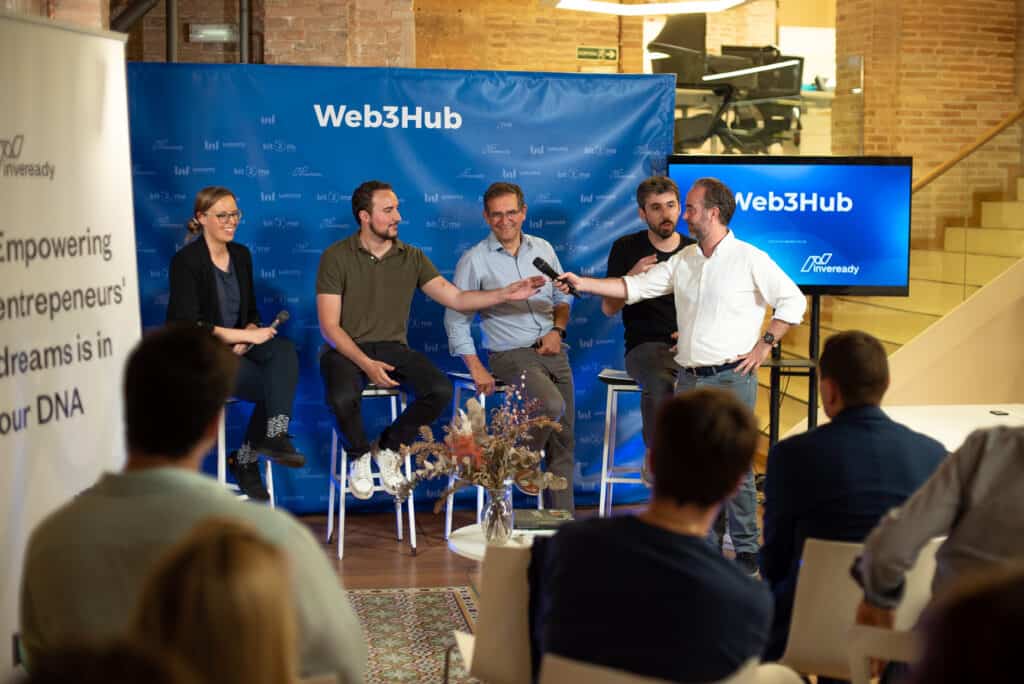 Bit2Me and Inveready's Web3Hub was inaugurated in Barcelona on June 2. Bit2Me and asset manager Inveready renewed their commitment to innovation by creating the first HUB dedicated to Web3 in Barcelona. This HUB is designed to provide different services to startups in the sector through a venture builder and an accelerator, thus reinforcing our commitment to Web3.
In addition, Bit2Me has chosen Barcelona as the next stop on its mission to make Spain a global crypto benchmark. With this new project, Bit2Me seeks to help people, companies, and institutions to adopt Web3 with fintech-like user experiences, thus breaking the significant barrier that prevents widespread adoption of cryptocurrencies today.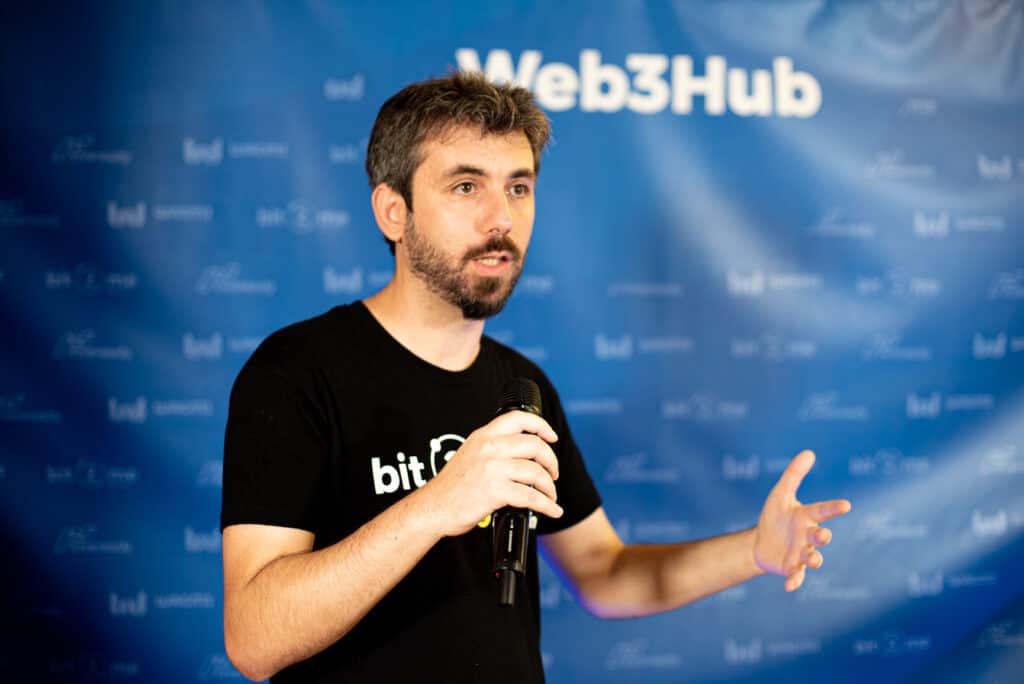 This first Spanish crypto startup accelerator included in the project will last for six months from the launch of the call and will include training, mentoring, and workshops. In addition, the chosen startups will receive an investment of about €100,000 between Inveready and Bit2Me so they can improve their MVP and continue contributing to the development of the crypto sector in Spain and worldwide.
If you want to know a little more about this event, the topics discussed, and the specific project characteristics, you can read this article we wrote about the event and get more information.
La Gran Kedada Passenger in Madrid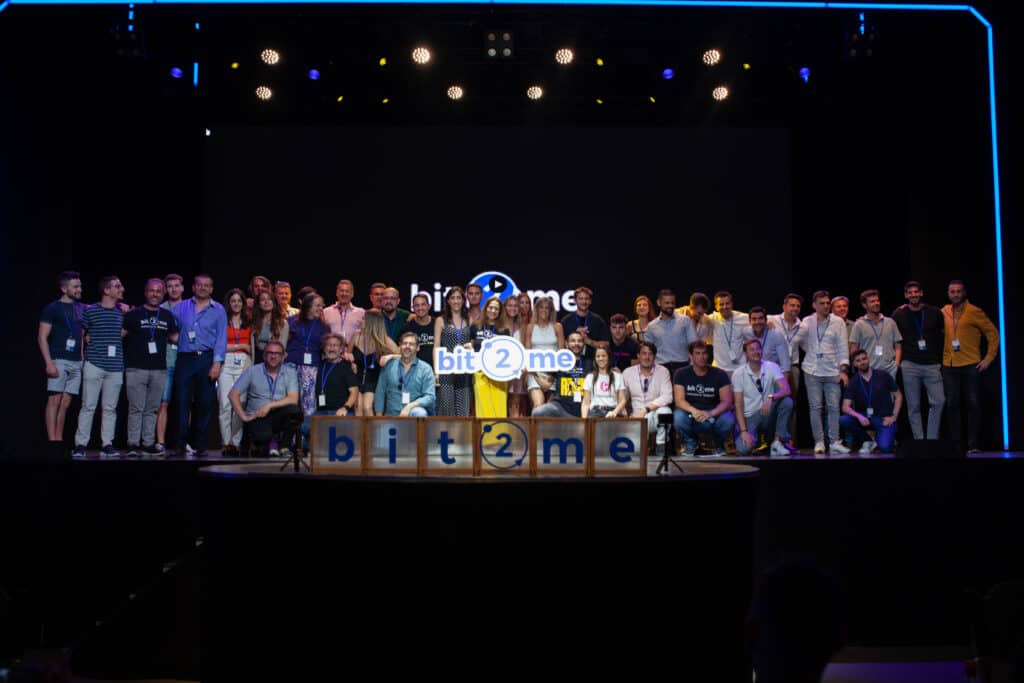 On Saturday, May 28, 2022, the CryptoTour of Knowledge kicked off in Madrid with La Gran Kedada. In this event, we presented to more than 250 guests at La Estación Gran Teatro CaixaBank Príncipe Pío the challenge of Bit2Me to spread knowledge about the crypto sector to as wide a part of society, institutions, and companies as possible.
The event also included a meeting of the Bit2Me Community with industry professionals, influencers and media.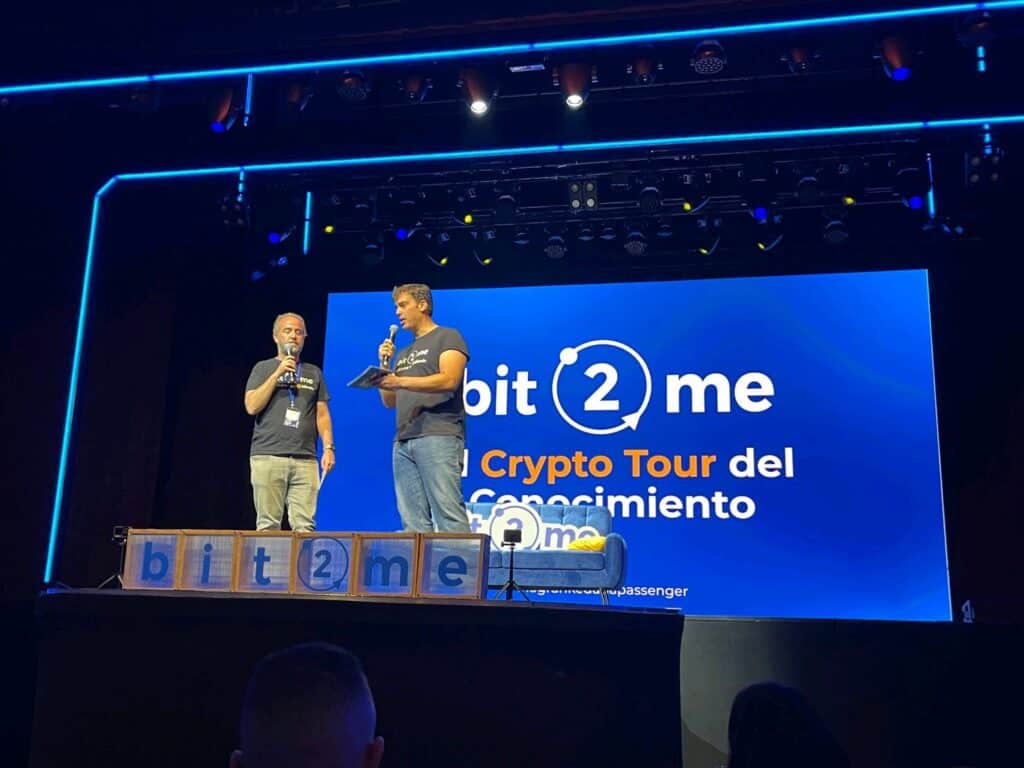 The event was attended by important personalities from the crypto world and served as a starting point for the CryptoTour, an ambitious project that seeks to spread knowledge and adoption of the crypto ecosystem efficiently and safely throughout Spain so that companies, entrepreneurs, institutions, the public and private sector, citizens and society at large can gradually approach this new reality that is here to change everything. If you want to know more and find out everything that happened, check the following link.