As consumers/users, one of the main areas we value when purchasing a product/service or downloading a financial application is its Customer Support. It usually is the most visible team from the outside, as it is the point of contact between both parties. Therefore, in Customer Support, communication must be very fluid, clear, and precise. Support teams require extensive and up-to-date training and perfect product knowledge to ensure the highest degree of user satisfaction.
This article will explain the most relevant aspects of our support team, their daily work, their objectives, etc.
Bit2Me Customer Service
Our support team is responsible for assisting users through the different corporate channels (phone, chat, email…). Thanks to these communication channels, users can ask questions, make suggestions for product improvement, or report an incident. When an incident is reported, our support team tries to resolve it on the spot with all its means and knowledge, but sometimes it will be necessary to escalate the incident to the technical teams so that it can be resolved as soon as possible. Another key task of our support team is to analyze the different user friction points to provide them with different solutions: review incident trends, detect call behavior, etc. Based on all the feedback received, our Support team creates Tutorials for our customers, which are translated into the different languages available on our FAQ page. This FAQ page is usually one of the most visited by our users, as it provides most of the solutions before having to report an issue.
Bit2Me Customer Service Languages (Written and Oral)
   

Spanish

   

English

   

Portuguese (Portugal)

   

Portuguese (Brazil)

   

German

   

Italian

   

French

   

Polish

   

Bulgarian
Bit2Me Customer Service Hours
Our agents are available Monday to Friday from 9 a.m. to 10 p.m. (Central European Time). However, thanks to our comprehensive Support page with multiple solutions and our web chat, users can contact us 24/7/365.
Our customer support hours vary depending on the method of contact:
   

Phone

: from 9 a.m. to 10 p.m. (CET)

   

Chat

: from 9 a.m. to 9:30 p.m. (CET)

   

Ticket

: from 9 a.m. to 10 p.m. (CET)
Communication Channels
Users can contact us by telephone through the following local numbers:
   

Spain

+34 910 91 37 88

   

United Kingdom

+44 3308 186788

   

Portugal

+351 308 805 139

   

Mexico

+52 55 5350 3455

   

Brazil

+55 21 3500 1493
You can also contact us by chat directly from our main landing page, as shown in the image: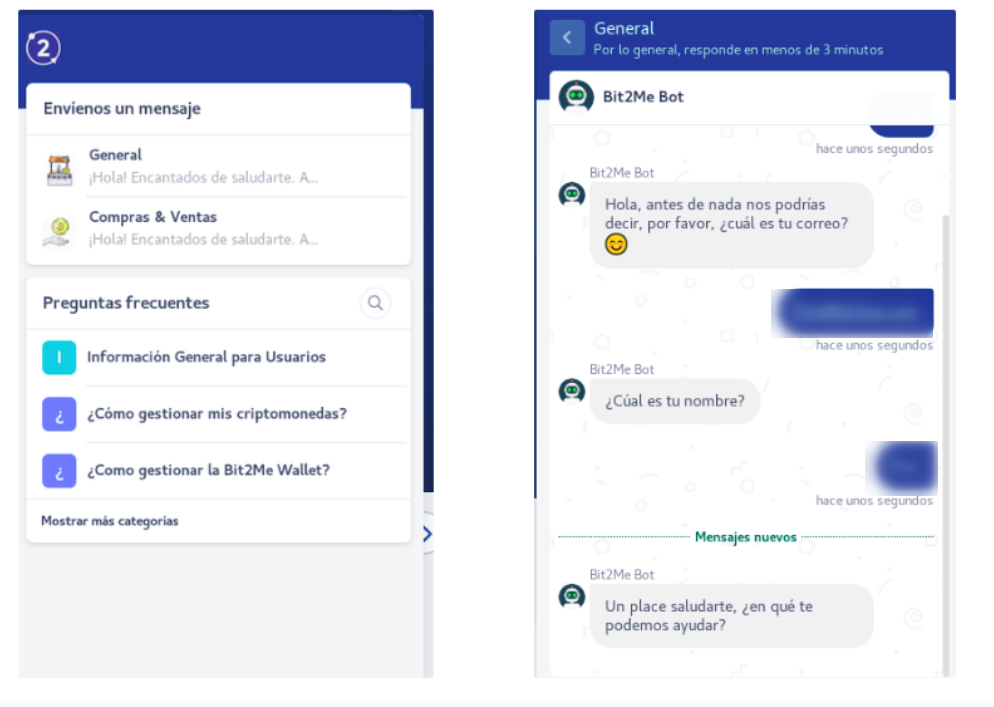 Last but not least, you can send us a ticket from our Support landing, where you can choose the type of query you want to submit by filling in a short form: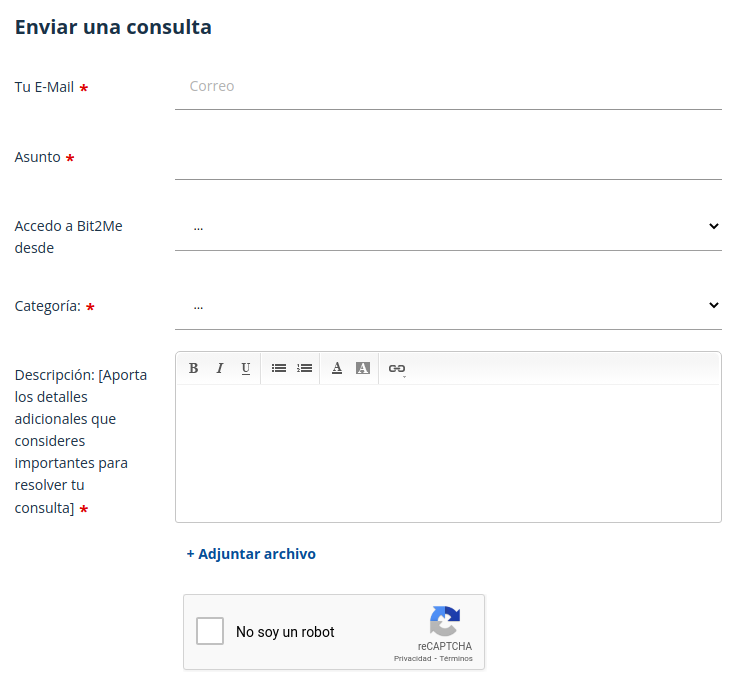 Now that we have discussed in detail the work of our Support team and its various contact channels, let's detail the essential team KPIs and metrics to achieve the highest possible success.
What Are KPIs?
Key Performance Indicators (KPIs) are metrics used to track the performance of a process. Thanks to these metrics, we can get much more accurate information about the work of our Support team. Although there are many team processes that we could go deeper into, we are going to focus on the four most important ones.
Resolution Time (RT)
The resolution time of queries or incidents is one of the indicators that determine the reliability of our human and technical team. Delays usually occur by the need to escalate a query/incident to a higher level or a parallel team for further analysis and resolution.  
When an immediate resolution is possible, creating different triggers that allow the agent or even an automatic bot to run an immediate response will considerably reduce resolution times.
For larger samples, resolution time is usually measured over a week or a month, depending on the required accuracy. We can also measure the resolution time by specific incident category, agent/group, case priority, etc.

Data extracted over a 7-day period in August 2022, according to ticket priority.
Reasons why resolution time may increase:
1) Technical incidents (service outages, connectivity, suppliers…).
2) Delays in the different affected departments.
First Response Time (FRT)
First Response Time (FRT) is a key indicator, since, as users, we want to be attended to as soon as possible. Therefore, for a financial platform such as Bit2Me, it is very important that the first response time is very short.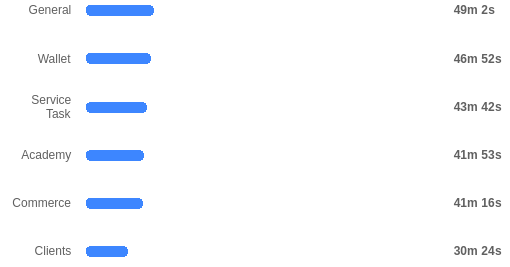 First response time by type of incident. Data extracted over a 7-day period in August 2022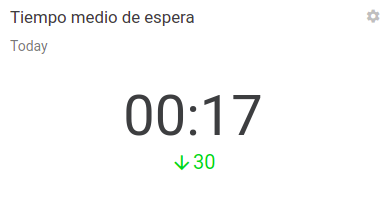 Average user wait time before being served by telephone. August 2022
  Reasons why first response time may increase:
1) High volume of incidents/calls.
2) Technical incident causing service outages.
This is why support teams must always be prepared for heavy workloads and always have clear guidelines from a lead worker to act accordingly.
First Contact Resolution (FCR)
When it comes to resolving an incident, the number of interactions with users is crucial, since the greater the need for interactions, the greater the frustration and, consequently, the lower the satisfaction.
As we mentioned earlier, for a financial platform such as Bit2Me, having a high first-contact resolution rate is key.

Percentage of first contact resolution by category. Data extracted over a 7-day period in August 2022.
  Reasons why first contact resolution can improve:
1) Better team training. The greater the context and knowledge, the greater the chances of resolving the case in fewer interactions.
2) Understanding and listening skills. Enhancing these skills is essential.
Customer Satisfaction (CSAT)
Customer Satisfaction (CSAT) is the main KPI for our Support team. The reliability that customers have with our product depends to a large extent on their satisfaction. Support teams are the most visible face of companies and all the KPIs mentioned above are the ones that ultimately impact this score. The most reliable way to measure this score is through a simple rating after a support agent handles a query or incident, where the user can choose between 1 and 5 stars and add a comment.
Bit2Me's current satisfaction score as of January 2022 is 72%.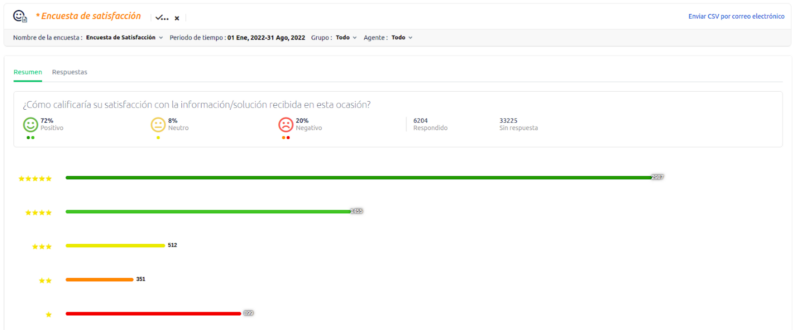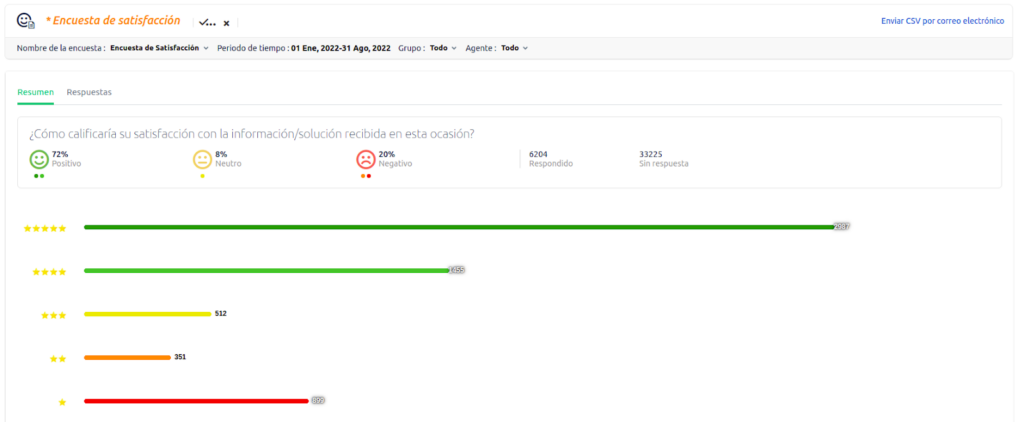 Satisfaction score obtained from our ticketing tool
Standards place a good CSAT score at around 74%, so this year Bit2Me has come very close to achieving this score. Being above the standards translates into a better reputation, a better rating, and increased user loyalty. 
As we have seen in this article, support teams need very specific skills to do their job with excellence. Some of the most outstanding and desirable virtues in a support agent are empathy, patience, listening skills, and analytical skills. All under the guidelines of the corresponding Leads or Managers, who must maintain efficiency at all times, thoroughly analyzing the work performed, its quality and quantity, to improve any ongoing process, and be prepared for any unforeseen events that may arise.