As every month, we publish the monthly report on B2M and Bit2Me's main services. During the month of March, the large increase of B2M token holders in both Bit2Me and DeFi wallets stands out, as well as a spectacular volume traded in B2M according to Trading View data.
Volume in B2M continues to exceed triple digits and is consolidated this month with the increase to 1,218M B2M. In addition, the increase in B2M holders skyrockets in both Bit2Me and DeFi wallets, reaching a total of 76,047. Broken down, the token holders are divided as follows: Bit2Me: 50,549, BSC: 14,123, MATIC: 10,640 and ETH: 735.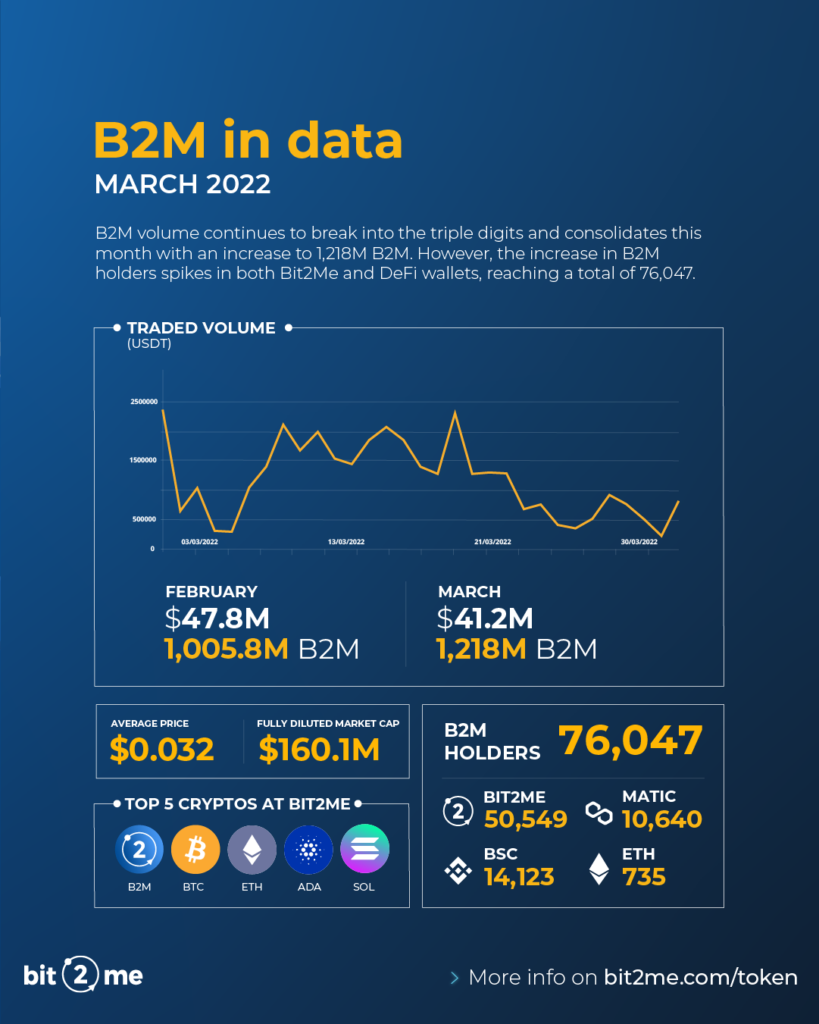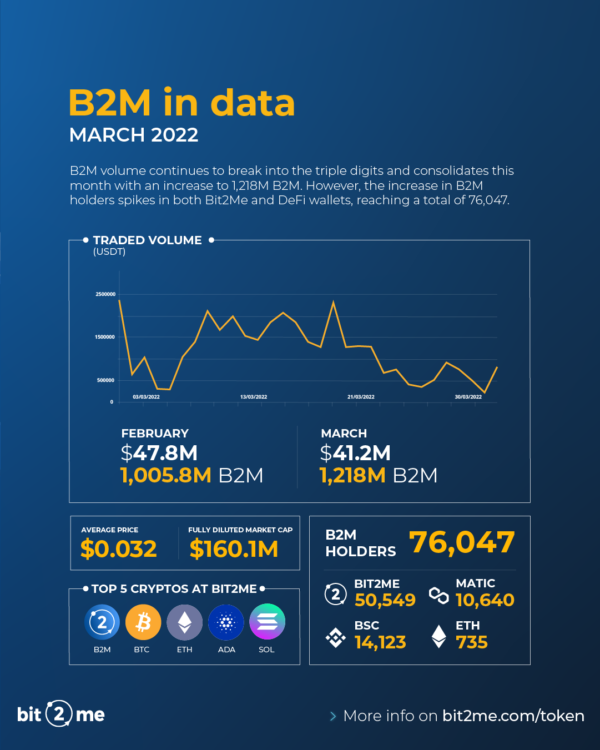 As for Bit2Me Earn, Bit2Me's service with which you can earn rewards without doing anything, just by keeping your cryptocurrencies in staking, has continued to gain new users. Thus, in March it has reached 34,359 (+1,633) and more than 15 million B2M in rewards have been distributed. In addition, of the 409.72 million B2M released in March vesting, 87.7% were incorporated into Bit2Me Earn, where 93.58% of users choose to receive their rewards in B2M.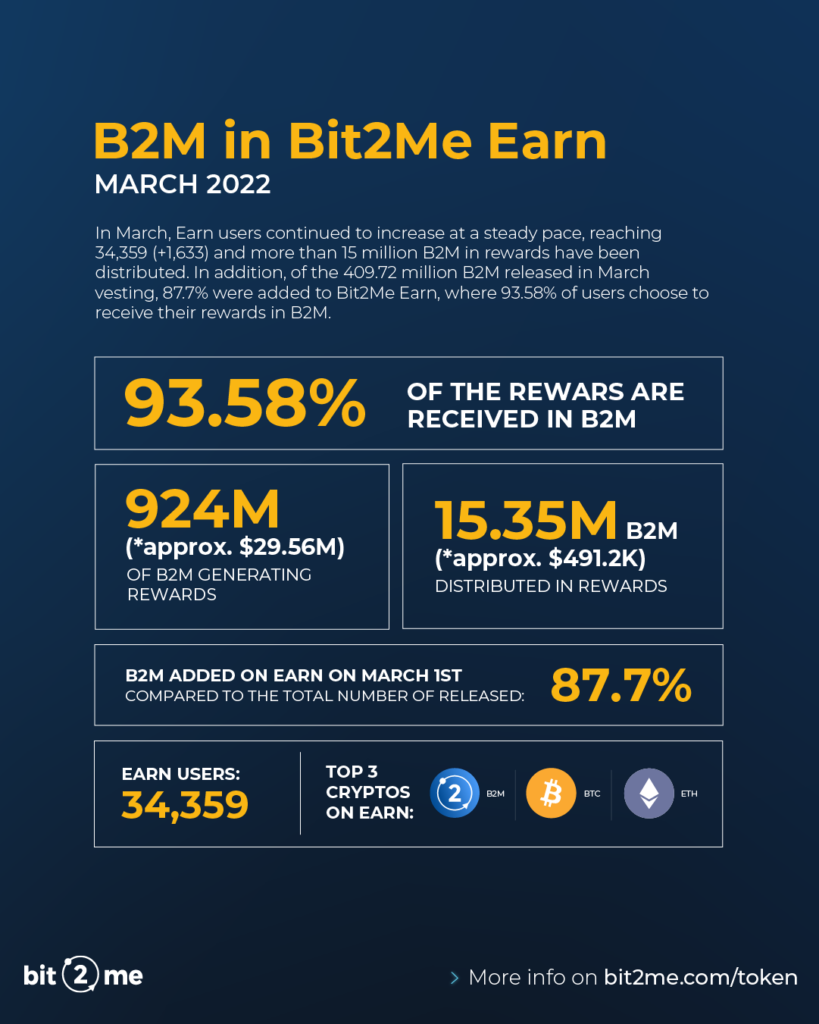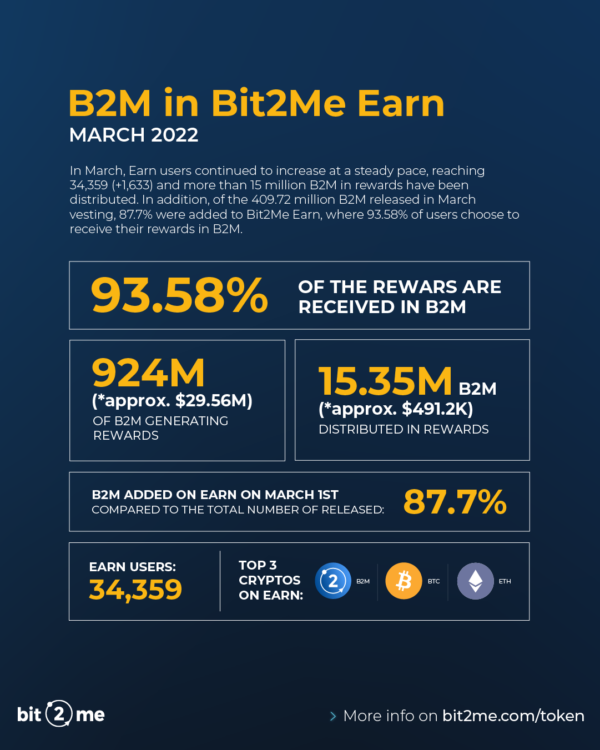 Media mentions and advertisements
In March, Bit2Me's brand has been very present in traditional and digital media thanks to the important announcements we have made. At the beginning of the month we launched the event together with OVR, a treasure hunt integrated into the augmented reality metaverse, where the most seasoned explorers could find hidden rewards in the form of B2M.
In addition, at the end of the month we announced the agreement with the Asian fund DFG (Digital Finance Group), specialized in blockchain and Web 3.0. to jointly participate and boost early-stage crypto projects so that they can execute their public token sale (ICO) on Bit2Me Launchpad.