As every month, we report on the activity data of the B2M token and the B2M holder community. During this month, a new phase of B2M has been launched directly driven by feedback from our holders, including a 6-month business plan, the new Tier system and upcoming product launches that will make our token more useful. 
The volume traded in B2M exceeded once again, reaching 1,822B B2M. In addition, as of today we have a community of 77k B2M holders. Broken down, the token holders are divided as follows: Bit2Me: 51,846, BSC: 14,202. MATIC: 10,561, ETH: 733.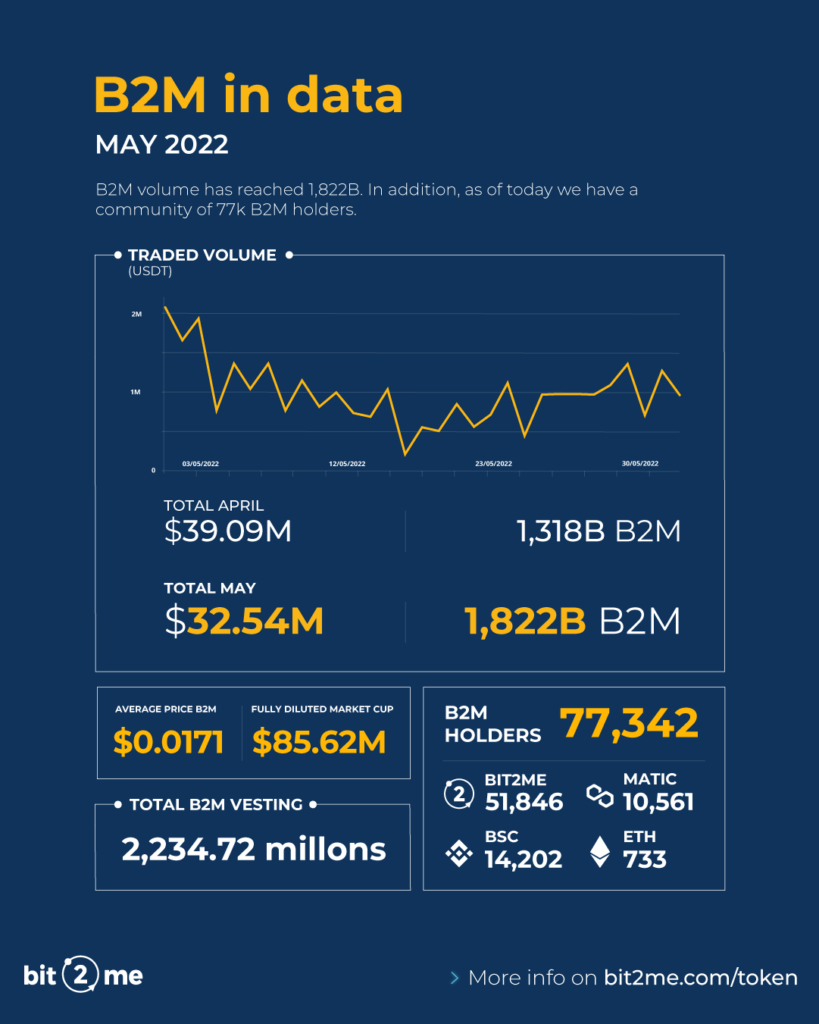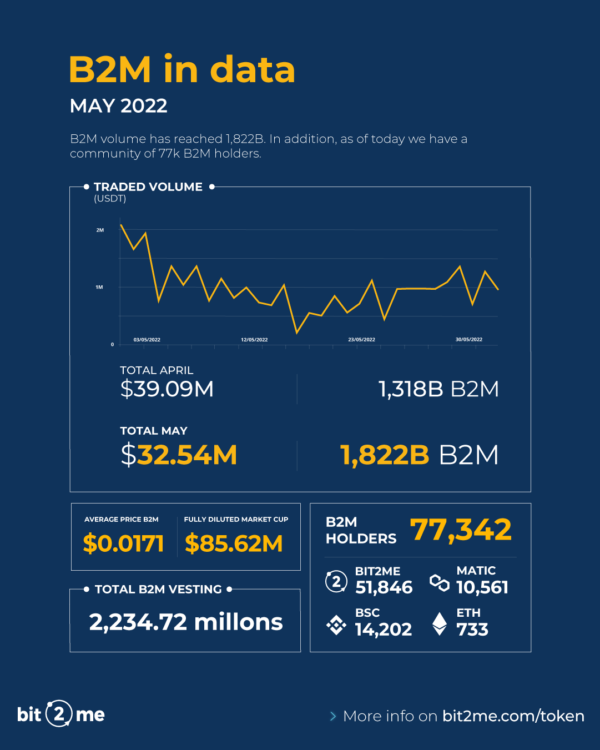 As for Bit2Me Earn it continues to be unstoppable! this May after vesting, more than 72% of B2Ms were added to Bit2Me Earn and there are already 1,210B B2Ms generating rewards.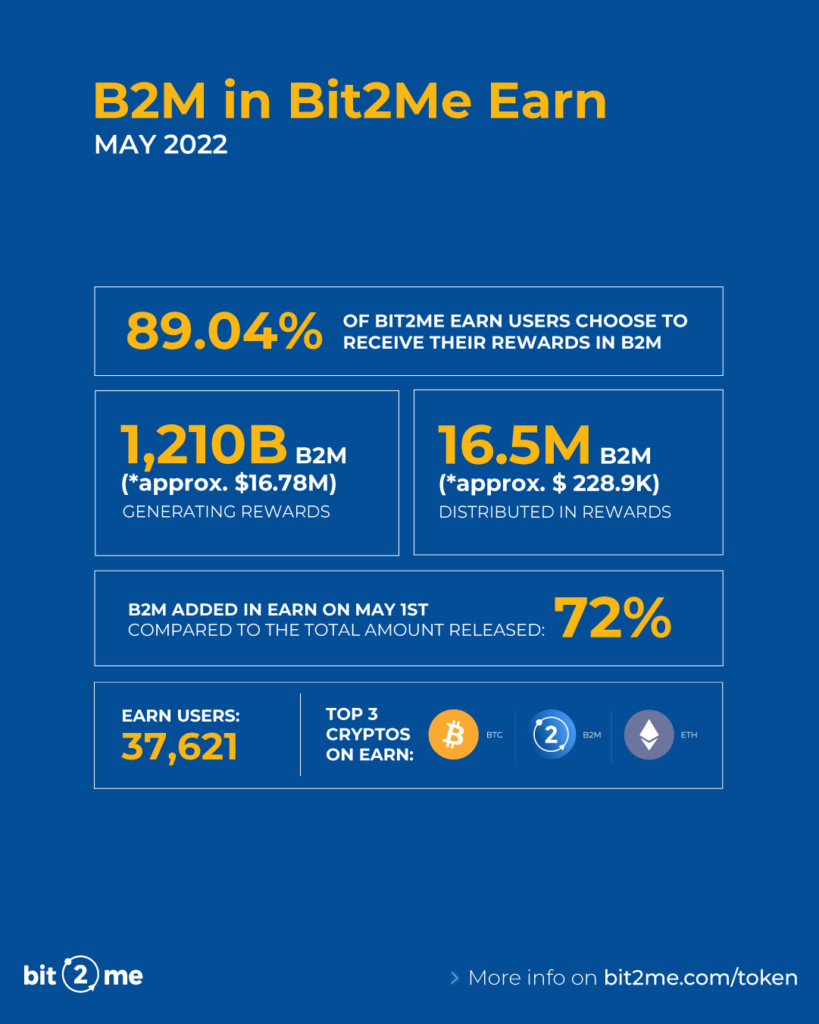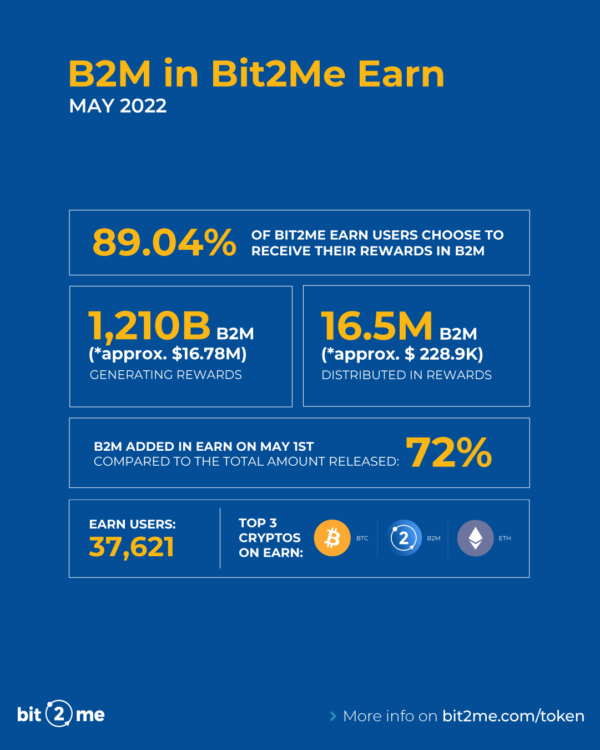 Media mentions and advertisements
In this month of May we continue to be news in the media, we have achieved interesting interviews and in addition, our CryptoTour gets underway. The goal is to turn Spain into a world reference in blockchain and crypto talent through training and learning. 📚️
 In addition, we continue to close partnerships that allow us to reward our Holders like our most recent AIRDROP OF $5,000 (approx.*) in $TON! 🪂💎 and our triple summer kit giveaway. 
We hope to be back with much more news and benefits for our B2M holders Thanks to all our community for getting us to the moon! 🚀