This journey to the moon has been an incredible adventure and today we want to share with you everything we have experienced in the last month. This monthly report brings new acquisitions, partners, events, benefits, and what we are most excited about… 🥁🥁 new B2M utilities that we want you to enjoy.
So, if you want to find out everything that happened in July, keep reading this article!
Highlights of our achievements
🏆 We are already more than 79,400 B2M holders and we are happy that you are one of them, what else has happened in July? We tell you about it!
🏆 93,46% of Bit2Me Earn users choose to receive their rewards in B2M; there are already 17 million B2M generating rewards.
🏆 We took part at events such as ETH Barcelona– the first Ethereum event held in Spain- and Sevilla Summit, giving visibility to B2M.
🏆 We have launched the B2M/UDST pair, now available for you on Bit2Me Pro.
🏆 We managed to get more than 1.000 people to recieve cashbacks in B2M thanks to our partnership with Poly Cashback.
🏆 We created spaces to interact in real time with our community, reaching more than 1,400 people in our last AMA.
🏆 In less than 48 hours more than 1,000 B2M holders signed up to our wishlist to build the "Space Base", our new Tier system.
🏆 We launched 2 new powerful B2M utilities 🥳 that you can now enjoy in the Bit2Me suite.
🏆 We continue our international expansion thanks to the acquisition of the Peruvian exchange Fluyez. 

Now, let's get to the details:
New B2M utilities!
As promised in our AMA on the 4th of July, the 2 new B2M utilities most awaited by our holders are a reality!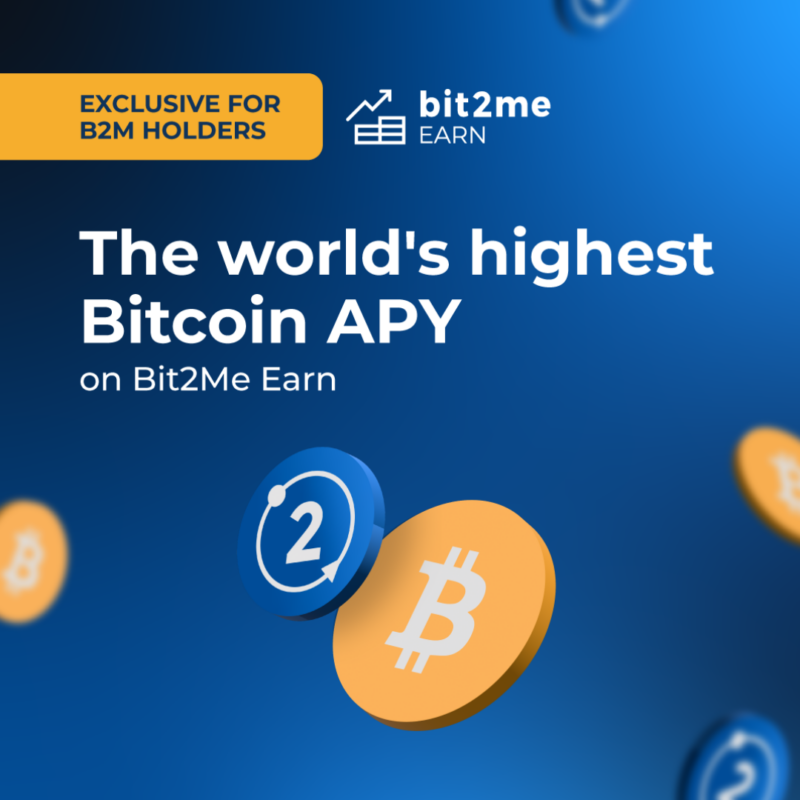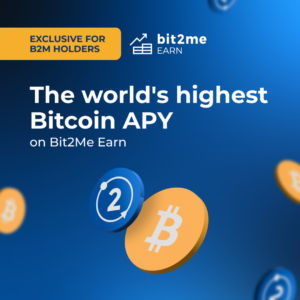 🚀 The best BTC APY in the world!  Already available 🚀
As B2M holders you can now receive the world's biggest Bitcoin rewards through Bit2Me Earn.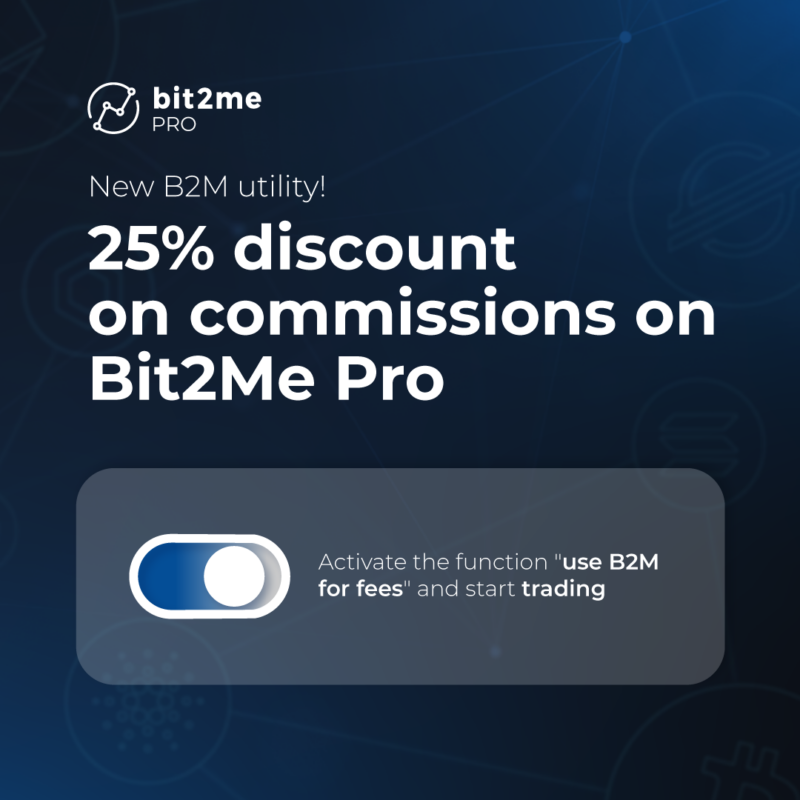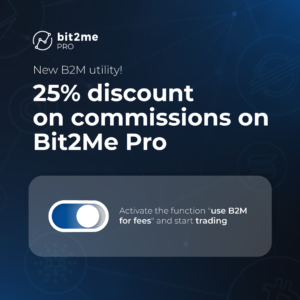 🔥 Make the most of being a B2M holder 🔥!
These are the utilities you can now enjoy: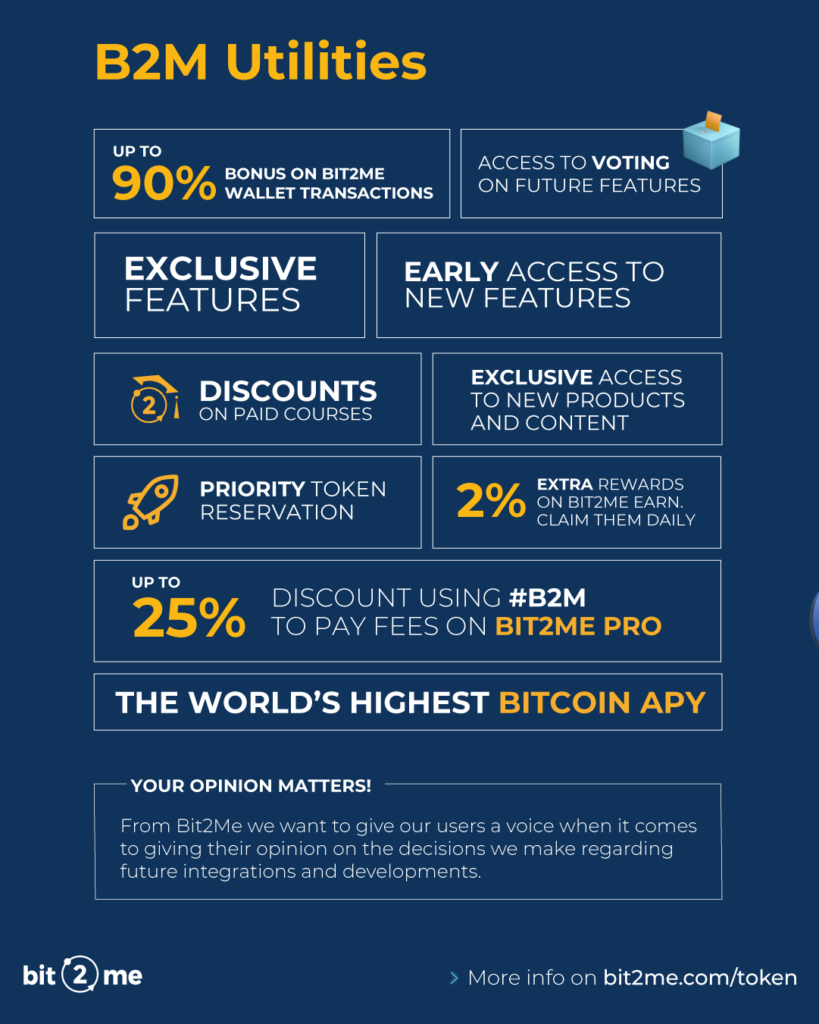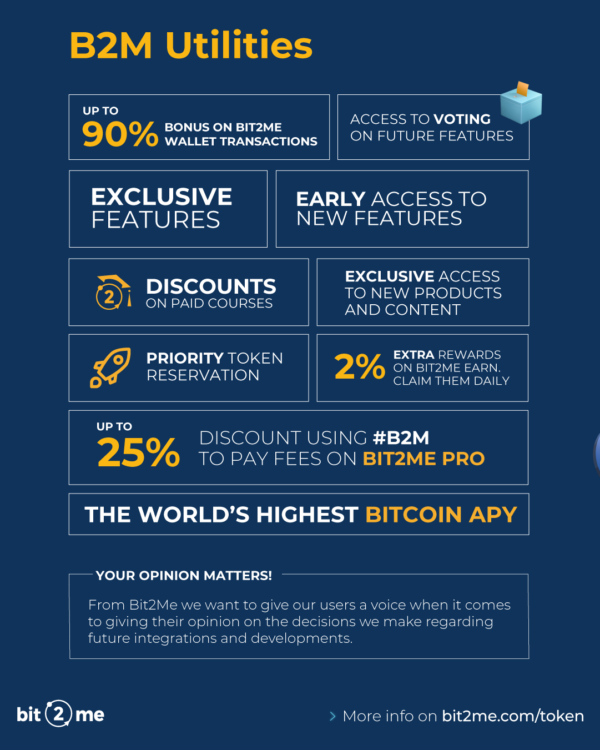 B2M in figures
In the month of July, the total B2M volume traded was $10.48 M (1.31 B B2M). In addition, as of today we have a community of 79,494 B2M holders. Broken down, the token holders are divided as follows: Bit2Me: 53,872, BSC: 14,254, MATIC: 10,622, ETH:746.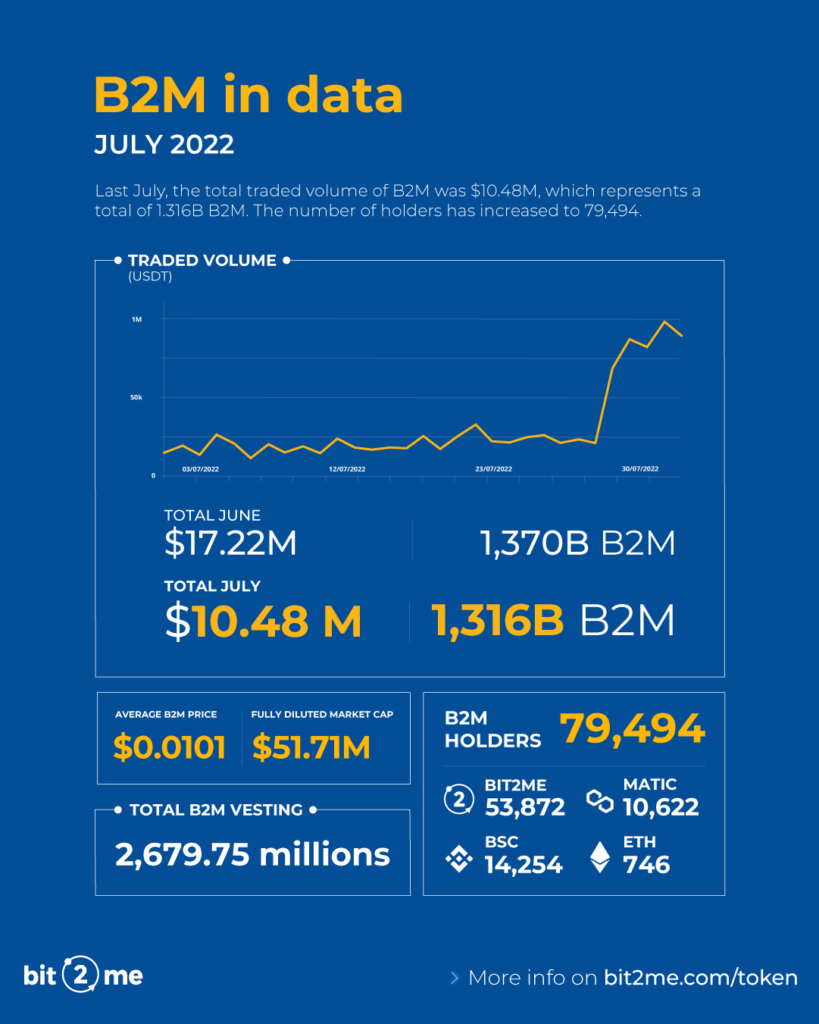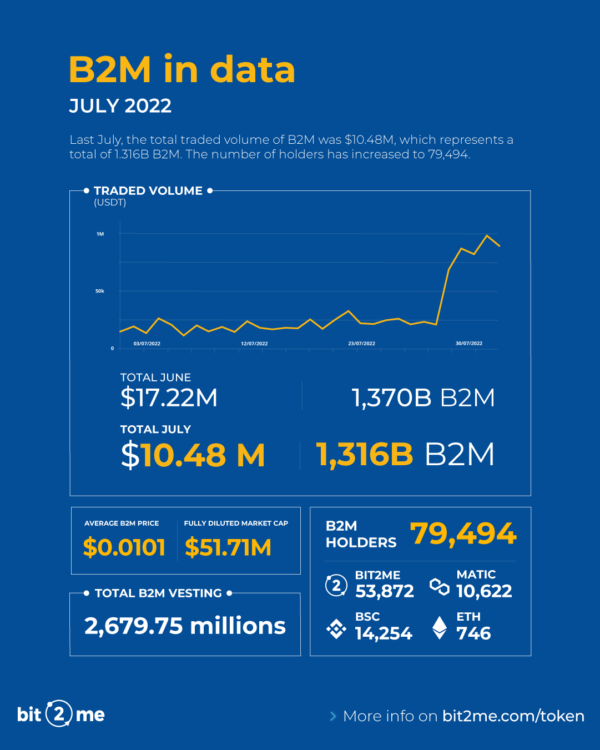 B2M on Bit2Me
Bit2Me Earn continues to be one of our holders' favourite products! This month, 93.46% of users chose to receive their rewards in B2M. In addition, there are already 1.46 B (*approx $17M ) of B2M generating rewards.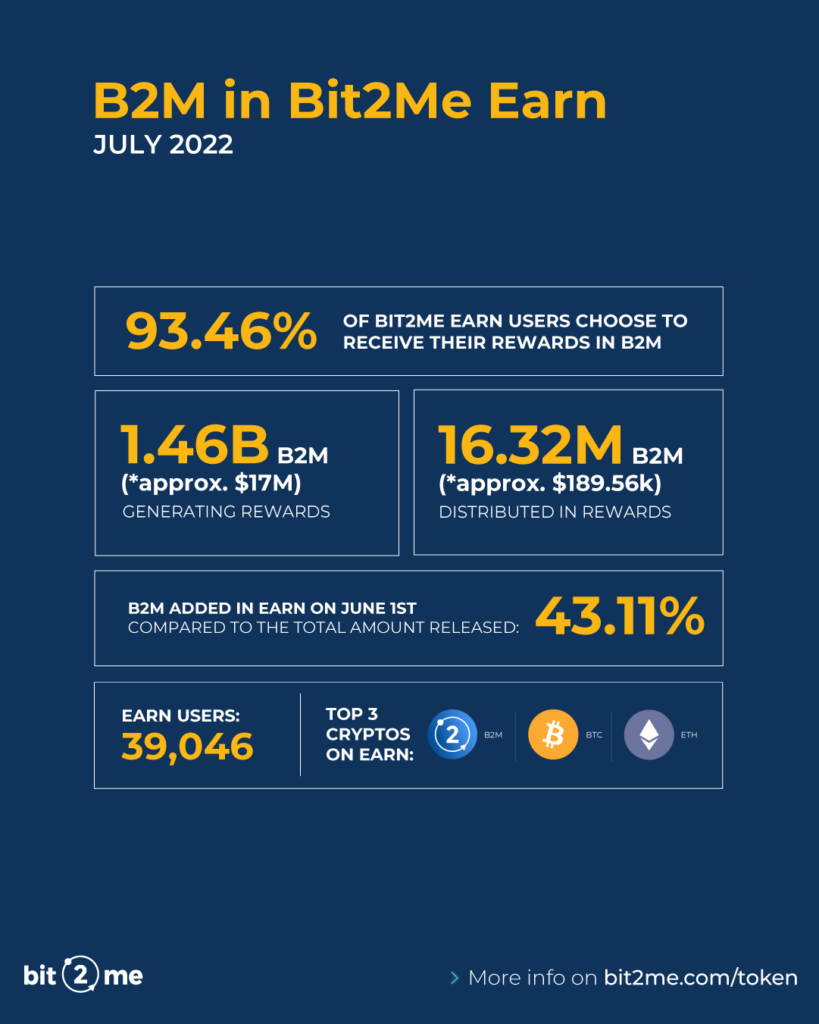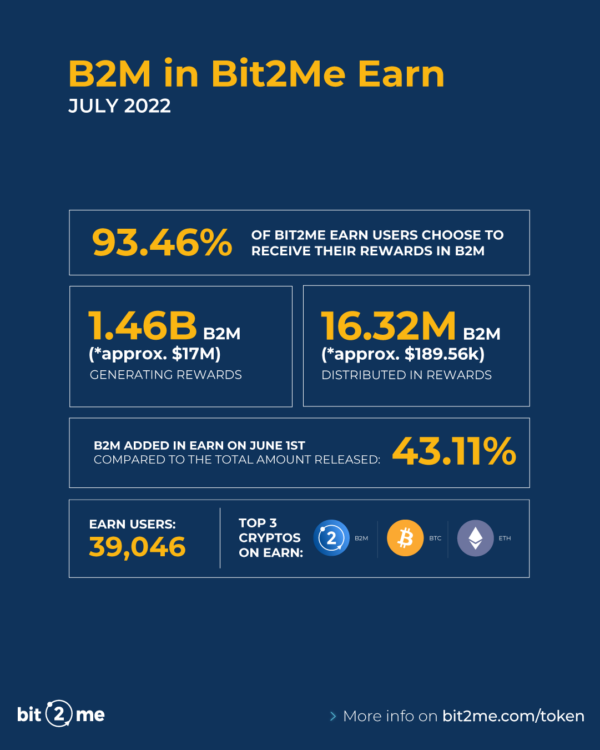 Presence at events
We had presence in crypto events around Spain giving visibility to B2M:
📍 ETH Barcelona 2022 (Barcelona, Spain): Our colleagues from B2M, participated in ETH Barcelona, an event that lasted 3 days and had more than 5,000 attendees, a space in which the values of decentralisation, public goods and social impact were celebrated.cations with the most powerful companies in the crypto sector and blockchain ecosystem.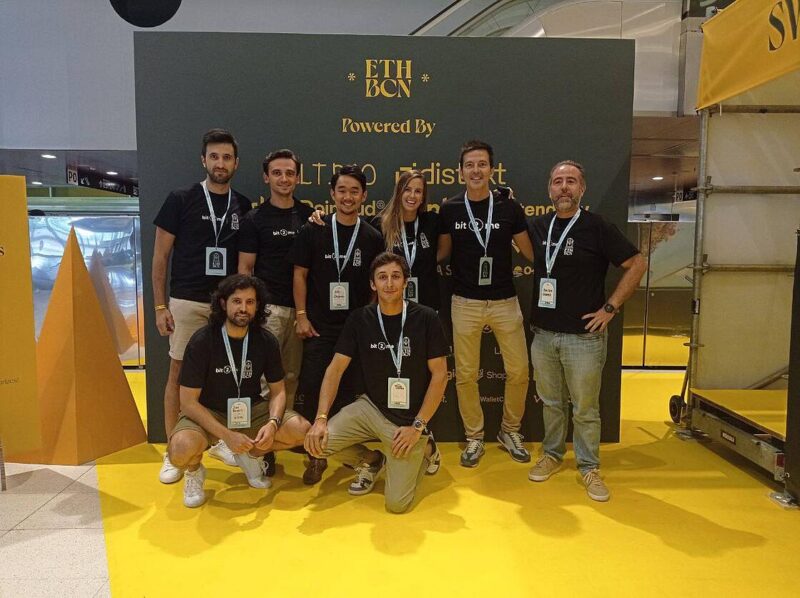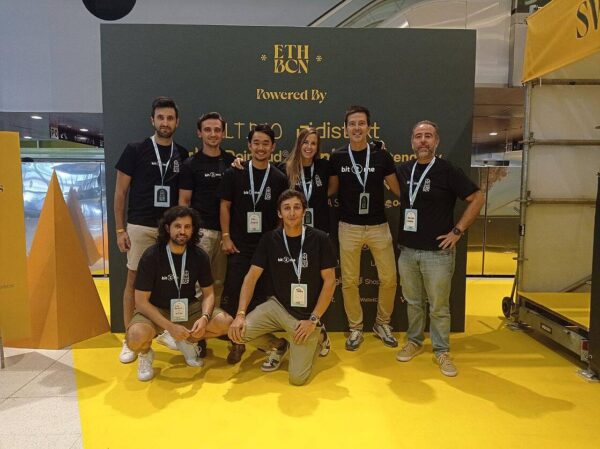 📍Seville Summit (Seville, Spain): An event held on 6 and 7 July, which brought together the financial, technological and digital currency ecosystem to talk about the requirements in terms of security, the fight against fraud, transparency and digitisation that will set the guidelines to be followed in the coming years.
Media mentions
We continue to position ourselves in topics related to the financial sector, crypto e-commerce, learn to earn, in local and international media.
In addition, different members of the team were able to give visibility to Bit2Me from what they do on a daily basis for the benefit of our community and holders.
And finally, we had the chance to tell the world how we managed to be the most important Spanish exchange despite the crypto winter.
Here are the most relevant mentions:
Partnership 
In July we managed to close a partnership with Poly Cashback, the first cashback platform for cryptocurrencies in Spain.
This partnership allows our holders to have more than 2.000 online shops associated with Poly Cashback, such as Nike, Adidas, El Corte Inglés, Booking, Just Eat, Vueling, Ikea, Samsung, or Logitech where you can receive cashback in the form of B2M tokens.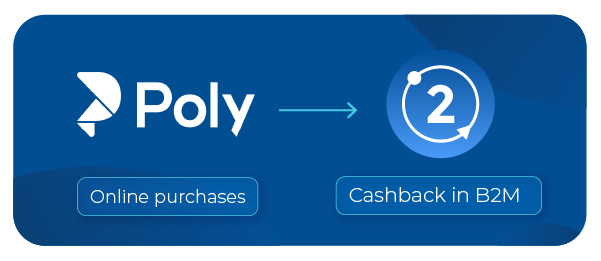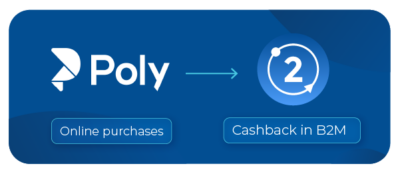 To date, more than 1,000 people have already received B2M cashback. Find out how to receive B2M for online purchases with Poly Cashback here. 
We close another month thanking you for your unconditional support, we continue to actively listen to you on our different channels. on the different Bit2me channels.
To the moon! 🚀